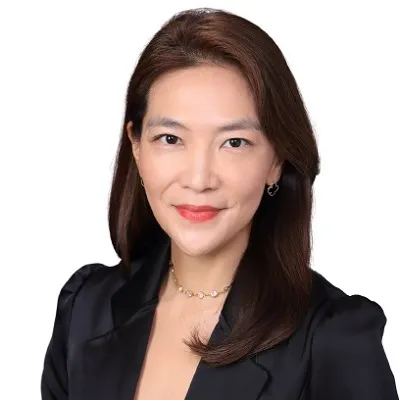 Sue Lee
Managing Director, Co‐Head of Financial Institutions Sales and Solutions, Asia
Citi Group
Ms. Lee is appointed as co‐head of Financial Institution Sales and Solutions for Asia in November 2022.
Sue will take the lead in the origination of private side Markets opportunities across all asset classes
with Financial Institutions. She will help ensure Citi achieves and maintains a leading position with our platinum and priority clients across all products in the region.
Sue joined Citigroup in 2012 and co‐heads the Equity Derivatives Distribution and Multi Asset Group for Citi Equities, Asia Pacific as of May 2019. The team is comprised of multiple sales and structuring teams, that originate, structure and distribute Equity Derivatives and Hybrid products for Asian clients.
Prior to this, Ms. Lee ran Strategic Equity Solutions group for Asia Pacific, which is a part of her current broader mandate. She built up the Citi SES team and business in Asia Pacific from nil to a Top 3 franchise on the street.
Apart from building teams and businesses, her expertise is in risk assessment and management; originating and structuring complex equity financing transactions. Working with Trading, Market Risk and Credit Risk to customize transactions for clients of Corporate and Investment Banking, Private
Banking and Markets, in balance with the firm's risk appetite.
Her passion outside her business requirements are gender diversity and developing female talent.
Ms. Lee is an executive member of the Executive Committee for Asia Pacific Equities Division at Citi, and is also a board member of Citigroup Global Markets Hong Kong Ltd.
Prior to joining Citi, she was at Credit Suisse, Lehman Brothers and JPMorgan, focusing on originating structured equity transactions in Asia Pacific.
Ms. Lee received her Bachelor's Degree in English Literature from Ewha Women's University in Seoul, Korea.
This website uses cookies to ensure you get the best experience on our website.