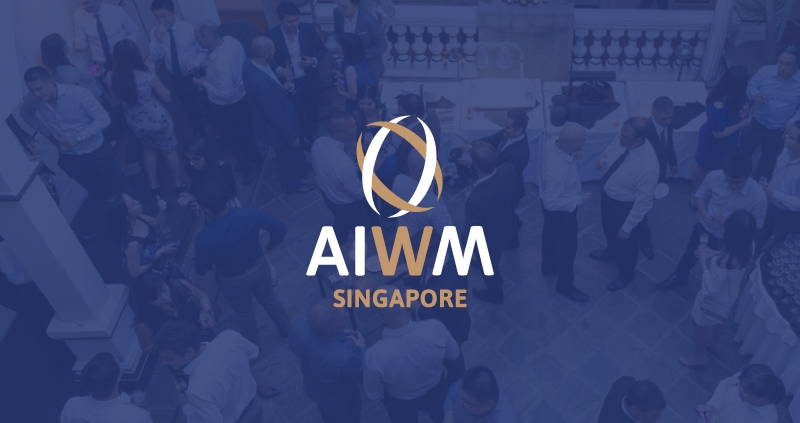 The industry body for External Asset Managers and Multi-Family Offices in Singapore
We strive to champion best industry practices, professionalism and integrity of IWMs in Singapore.
24
February
TBA once registration completed
Thursday
TBA once registration completed |
Latest updates on AIWM members area
Supported by active members, AIWM equips independent wealth management practitioners with business support, training development and networking to operate competently and thrive in today's fast changing wealth management landscape.
Your Compliance Support Centre
Thought leadership & Educational content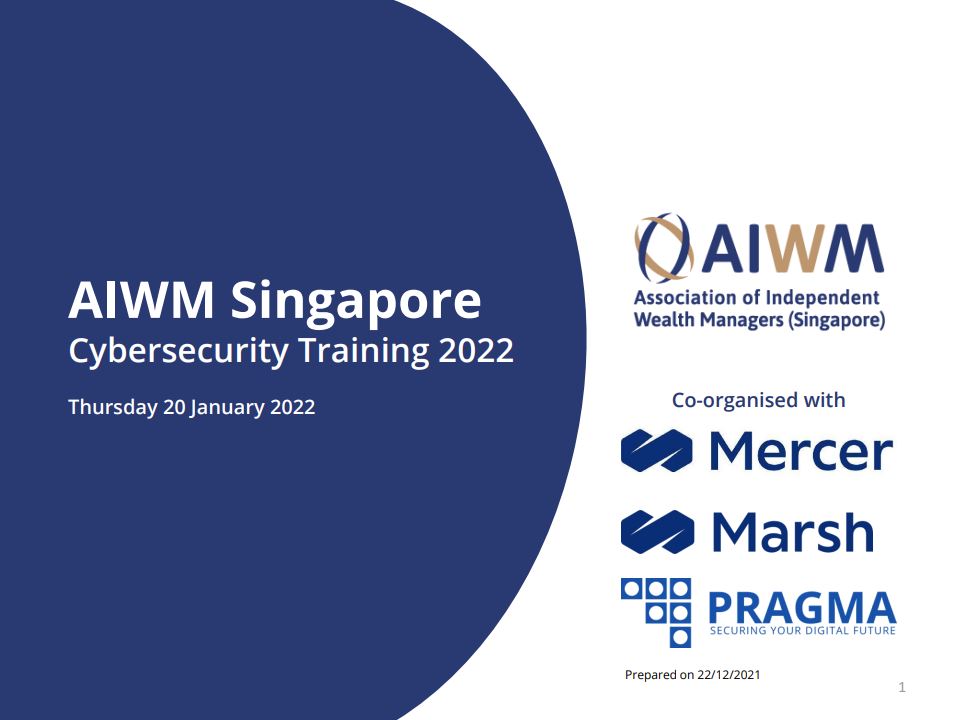 AIWM Singapore Cybersecurity Training 2022
We are grateful to Mr. Bill Johnston, Private Client Services by Mercer, Mr. Faizal Janif together with Mr. Jeremie Deschamps, Marsh Cyber Advisory and Mr. Manish Chawda together with Michael Brevetta, Pragma Strategy for their time and effort. Members can expect more sessions like this, with great hope at that time we can run these sessions face to face and over a coffee together again.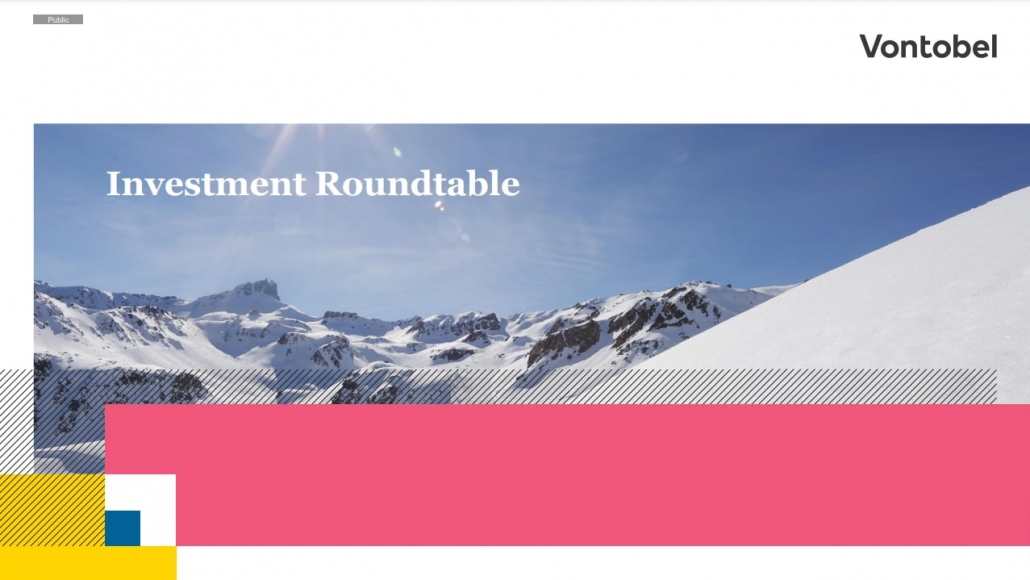 Vontobel Investors Outlook 2022 Roundtable
A special thank you to Vontobel for sharing this valuable resource with our members. This presentation was from the recent Vontobel Investors Outlook 2022 which has been led by Emmanuel Guillaume and Benny Gay.
|

Thought Leadership / Education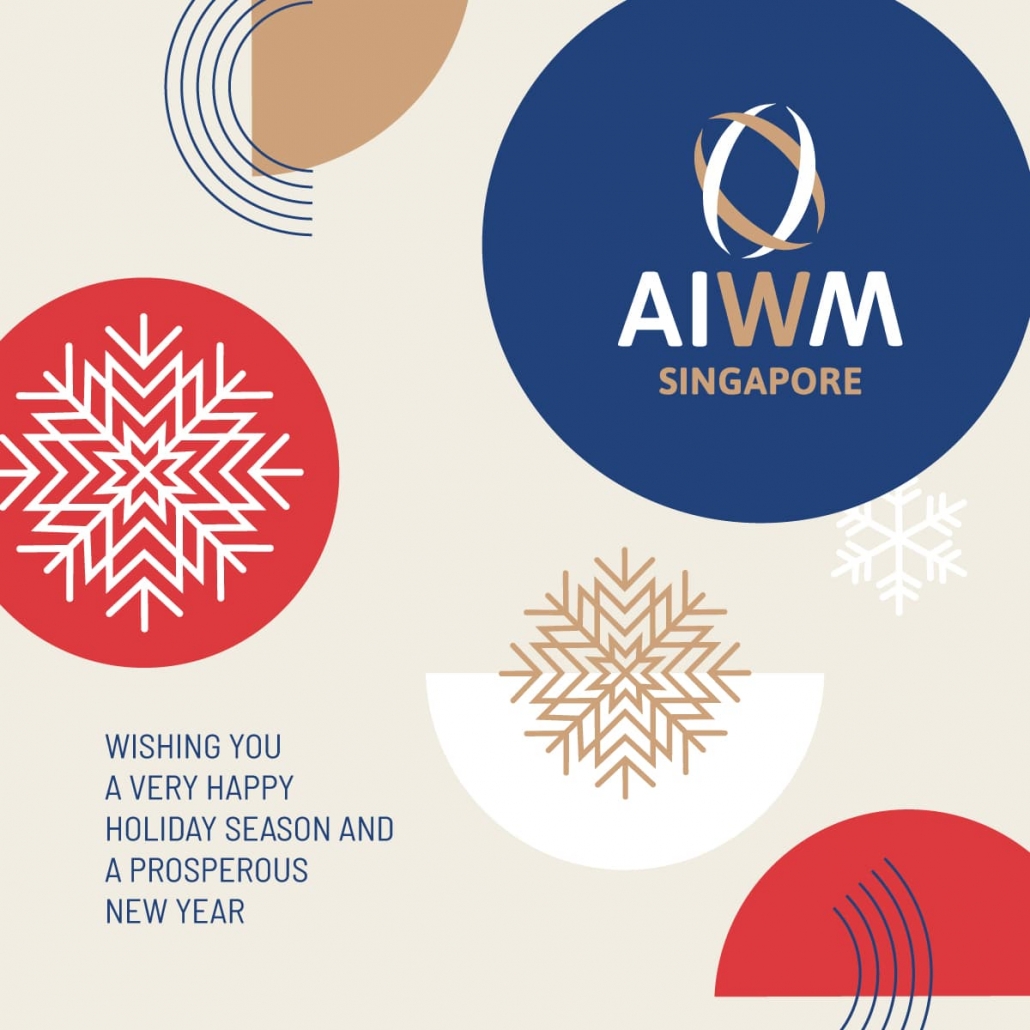 Receive invitations and latest updates. If your company is a member, you will also receive your login details to login to the member area.
Welcome to our new members













Join our community of 80 active members in Singapore.
The Ordinary Membership is available to companies where the provision of Independent Wealth Management is the core business activity.
The Associate Membership is open to companies that complement or support the work of independent wealth managers.