Join our community of more than 600 professionals in Singapore.
The Ordinary Membership is available to companies where the provision of Independent Wealth Management is the core business activity.
The Associate Membership is open to companies that complement or support the work of independent wealth managers
AIWM Singapore equips industry practitioners with business support and resources, training development and networking opportunities to operate competently and thrive in today's fast changing wealth management landscape.
Industry networking sessions and events to exchange ideas and cultivate new relationships among professionals
Access to dedicated compliance support centre and extensive suite of business support tools, templates and resources
Growing network of Independent Wealth Managers, Banks and other quality service providers in Singapore
Regular insights on new market practices, industry developments and regulatory guidelines
Cost synergies through exclusive updates and offers
Latest negotiated rates for AIWM members
Latest updates on AIWM members area
Your Compliance Support Centre
Thought leadership & Educational content
SGD 2,000 per annum
The Ordinary Membership is available to companies incorporated in Singapore where the provision of Independent Wealth Management (IAM/EAM/MFO) is the core business activity.* 
AIWM only accepts active members who have sufficient qualifications in the field, a good reputation and have extensive expertise and capability in delivering world-class wealth management services to clients who qualify as an Accredited Investor.
*50% of the business is in private wealth management (IAM/EAM/MFO) for high net worth individuals
Business Support Centre, including legal and compliance
Key dialogues with the Monetary Authority of Singapore (MAS)
Access to a wide range of quality service providers
Training programs with CPD credits
Networking and exchange with industry peers
The Associate Membership is open to companies that may not meet the criteria for active ordinary membership but share the vision, values and ethics of IWMs. These businesses complement or support ordinary members'.
The Associate Membership is suitable for companies interested in the profession and work of IWMs.
At $5,000 per annum, benefits include:
The opportunity to appear as a speaker at AIWM events
Invitation to selected AIWM events
Access to the "member's area" of the AIWM website
Opportunities for event sponsorships
AIWM does not assist and advise on any parties who wish to set up their operation or distribute their products. Any promotion of products and services are strictly conducted at the members' level and not through AIWM. Associate members are welcomed to attend the AGM but only Ordinary Members have voting rights.
Sponsorship Opportunities
AIWM Singapore offers a wide array of sponsorship opportunities to raise your company profile in our tight community of Independent Wealth Managers.
AIWM typically organises over 30 events per year, ranging from educational workshops, and compliance seminars to c-suite dedicated events and networking cocktails and gala dinner. Our events range from 20 guests to large events that attract up to 200 guests. They are an ideal opportunity to profile your company in our industry and engage with our community.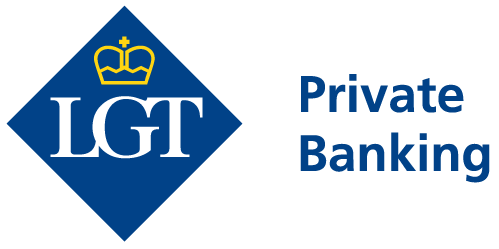 We're thrilled to announce LGT Bank (Singapore) Ltd as our Diamond Partner for 2023! This generous contribution will go a long way in helping the Association to drive our purpose beyond our community, deepening our engagement with our members, the regulators and stakeholders, and helping to increase the visibility of independent wealth managers in Singapore – an alternative model to manage private wealth.  
Please complete our pre-qualification form.
Please note that all information submitted will be review and will only be available to AIWM Singapore.