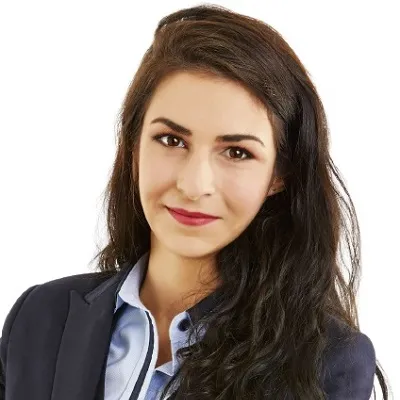 Lucie Moïnvaziri
Financial Engineer
Lynceus Partners
Lucie Moïnvaziri is a highly experienced Financial Engineer who currently serves as a valuable member of the Dealing Team at Lynceus Partners Singapore. Having joined Lynceus Partners in 2019 in Geneva, she moved to Singapore in 2022 to continue her work on the development of innovative investment solutions such as Shariah Compliant, Complex payoffs, and Private Debt Offer, while also providing support to the Sales team in Singapore to expand the local market.
Before joining Lynceus Partners, Lucie created and developed the structuring and pricing desk at Profin Partners in London. Her expertise in derivatives, structured products, and deep understanding of various asset classes such as Fixed Income, Equity, Rates, Credit, FX, and Private Debt, makes her an asset to any team.
Lucie began her career as an assistant trader at HSBC in Paris, where she worked on the FX and Money Market desk. Later, she worked as an assistant cross-asset structurer at Kepler Chevreux Solutions in Geneva.
Lucie holds a Master degree in Financial Markets from Toulouse Business School, where her research work included a thesis on high-frequency trading and a research paper on electricity trading.
This website uses cookies to ensure you get the best experience on our website.