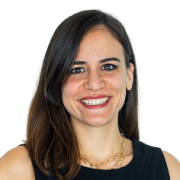 As we are nearing the end of (yet) another year full of surprises, we wanted to thank each and everyone of you for making the AIWM the thriving community that it is. The proof of that lies in the pictures from the past events highlighted here
As you will see in this December newsletter issue, we have tried to change our usual format to present YOU, the many diverse faces of the wealth management ecosystem. Going forward, you will have the pleasure of getting to know your peers with section "Up Close & Personal with…" which features this month Max Tan, CEO of Red Beacon. We welcome your brilliant ideas, thought leadership pieces and white papers in the section "AIWM Perspectives". If you wish to sharpen your pencil and contribute to the newsletter in the future please contact: ariel@aiwm.sg
Compliance and regulatory outreach have kept us busy. Find out about the latest changes in the "Regulatory & Compliance Update" by Ingenia Consultants our Compliance Support Centre advisors. In November, the AIWM Committee held a closed-door meeting with the MAS CMI division as part of our bilateral dialogue efforts. We shared our views and concerns on the new EP rules, general survey workload from different governmental bodies, TRM & BCM requirements as well as ERM guideline implementation. The common thread in our conversation was our firm belief that the EAM industry in Singapore is uniquely positioned today to be a world leader, continue to attract capital and talent, for the soundness and strength of its regulating institutions and for the solidity of the wealth management community. This said, the cost of doing business in Singapore is becoming increasingly higher and complex, while unfortunately, for now, the market performance and inflation is decreasing revenues. We reiterated our commitment to safeguard best practices and help members in uplifting professional standards, however we also highlighted the need to ensure that the load placed on FIs stays rational and in the ultimate benefit to protect clients and investors.
Speaking of outreach, our President Jolene Tan shared her views on the growth of our industry in a recent WealthBriefing interview, read the article here.
Last but not least, RSVP now for the grand return of our CNY dinner on 12 January 2023 which will take place at Jade restaurant in Fullerton Hotel. There will be a Feng Shui forecast, live band, calligraphy session and Lou Hei tossing. If you want to know what the stars have in store for the last year of the Bazi luck cycle do join us. Until then, stay healthy, stay positive and stay prosperous.
This website uses cookies to ensure you get the best experience on our website.