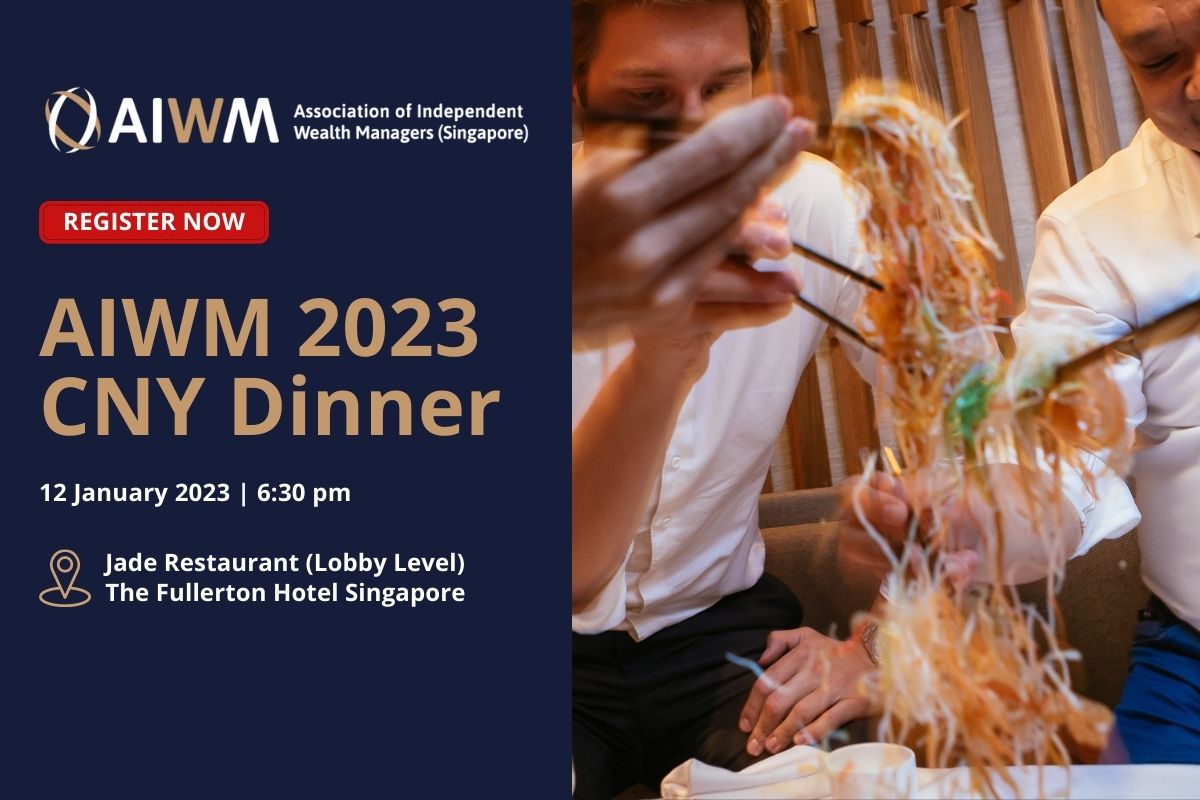 AIWM 2023 CNY Dinner
RSVP for the CNY 2023 Dinner
AIWM requests the pleasure of your company on 12 January at Jade Fullerton hotel at 6:30 pm for the first event of the year. Please join us as we celebrate the year of the water rabbit!
Programme includes Feng Shui forecast, calligraphy and a live band.
RSVP before January 9 with 3 guests per firm only.
Note
A no-show penalty fee of 300 SGD per person applies