Up Close and Personal with... ... Sinan Bodmer, CEO & Co-Founder, Marcuard Heritage (Singapore) Pte Ltd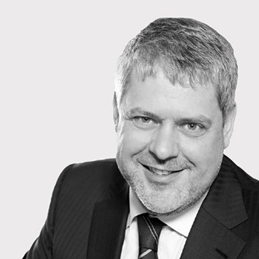 "After all, in calm waters, anyone can helm a boat."
– Sinan Bodmer,
CEO & Co-Founder,
Marcuard Heritage (Singapore) Pte Ltd

Tell us about yourself and your company.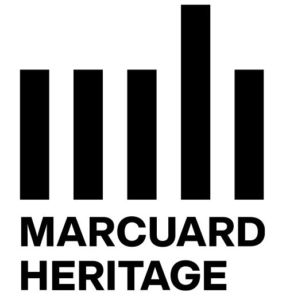 I co-founded Marcuard Heritage in Switzerland two decades ago after having spent some rewarding years with the global private banking leader, UBS. As co-founder, our primary motivation was to provide our clients with an independent, holistic wealth management solution and to choose best-in-class service providers covering the whole value chain. While the distinguished private banking hubs of Singapore and Zurich share numerous similarities, they offer an initial stage of asset diversification for wealthy individuals and their families. The Asian presence and having a possibility to offer our clients a foothold in Asia together with the wallet-share insight led us to establish a presence in Singapore as early as 2008, that begun its roots in a conservation shophouse on Duxton Hill. Right from the start, we were committed to an open architectural approach in our investment strategy. Over time, we further refined this pivotal wealth management service by integrating our own institutional investment manager, and today, we take pride of a 20-year track record for one of our flagship model portfolios. At times, we light-heartedly call ourselves the "eternal wealth management start-up" as we perpetually adapt to emerging client needs. Today, we identify ourselves as an international wealth manager backed by a team of over 60 specialists. Our core purpose is framing bespoke investment and wealth planning strategies for our clients.
What is wealth management to you?
Wealth management centers around trust and loyalty, which is why it is important to have an open and honest relationship. With an intimate understanding of clients' individual situation, family dynamics and long-term objectives, enable us to provide a holistic solution that encompasses the investment, wealth planning and private office needs to our clients. Wealth management should also concentrate on using best-in-class providers so that the clients have the opportunity to work with the many talents which can help to support their needs.
Three things you've learned over the past three years (career & personal)?
The pandemic, followed closely by geopolitical upheavals, has prompted wealthy families to, even more, diversify their wealth across various private banking hubs. Fortunately, our group has maintained an international focus, ensuring we can meet such needs, particularly with Singapore and Switzerland's highly regarded premier private banking locations, delivering consistent service and offerings. We learned that there is so much unknown to us and we cannot control all the things that happen around us. Therefore, do work properly, diligently, sometimes think out of the box, don't take anything for granted, be open for changes and listen even more to the clients and their concerns.
A recurring lesson is the importance of having seasoned co-workers during unsteady times. Teams that have weathered past crises and understand each member's strengths and weaknesses prove invaluable. After all, in calm waters, anyone can helm a boat.
Over the past three years, the learning curve across all sectors has risen exponentially. Enthusiasts like me have had the opportunity to delve into and discover many new areas. One significant advancement is undoubtedly in the realm of technology. Cryptocurrencies, NFTs, blockchain, and recent advances in AI technology captivate all our attention. I am eager to see how these developments will integrate into our daily lives and business landscape.
This website uses cookies to ensure you get the best experience on our website.