Up Close and Personal with... ... Anthonia Hui, Head of Singapore, AlTi Wealth Management (Singapore) Pte Ltd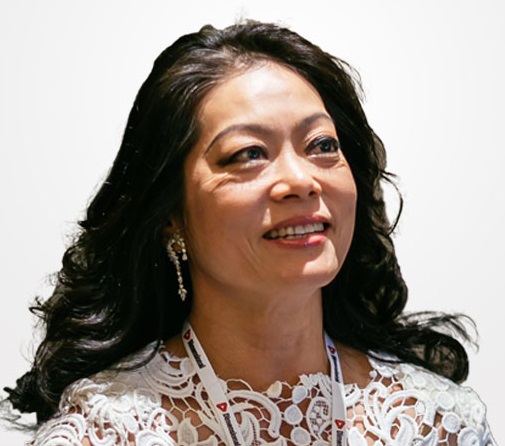 "I see "work-life balance" as an outcome rather than as a goal. "
– Anthonia Hui, Head of Singapore, AlTi Wealth Management (Singapore) Pte Ltd  
Tell us about yourself and your company.
I founded AL Wealth with my partner in business and in life, Leonardo.
Having come from modest backgrounds, my husband and I started our journey in philanthropy since Y2016 to learn how we can help facilitate and make critical changes to those who are in need.
AL Wealth has recently merged with AlTi Tiedemann Global to continue providing independent wealth advisory, fund management and multi-family office services to our diverse clientele base, with the additional benefits to clients of increased global reach, international expertise and unique co-investment deals and thought leadership on Impact & Philanthropy. Being part of AlTi Tiedemann Global allows us to build our value proposition, that is, to help our clients seek clarity on the "purpose of wealth" whilst also opening new opportunities and global reach to clients. We work together to develop sustainable ways to utilize the wealth in a more meaningful way so that it benefits not only the family and their future generations, but the community as well. This is also part of the reason why AL Wealth chooses AlTi Tiedemann Global, as we share the same value and vision around purpose and the impact wealth can have.
I always believe that once the purpose is clear, the results will follow. I tell my team to start with the "why" then the "what". In doing so, they understand why they are doing what they are doing and focus on the process to deliver the results whilst enriching them with fulfilment in their career.
What is wealth management to you?
To me, wealth management must be taken from an inside-out approach. We need to help clients define their purpose for the wealth and explore the impact they want the money to have on the family, and in turn, the impact that this wealth will bring to the community. This is what I call the "circle of wealth".
When my clients are clear on the purpose of their wealth, not only does this enrich their quality in lifestyle, but it also enriches their personal well-being and their relationships. This clarity gives meaning to money, often bringing families together around a shared purpose.
For many families their purpose includes making the world a better place. Embarking on a journey of impact investing and philanthropy enables positive change for the world for generations to come and it offers deep fulfillment and joy to my clients.
Success is defined based on the client's stated purpose and typically goes beyond financial returns to include environmental, social, and relational factors.
The return on assets should not be a mere quantitative dollar value wealth goal, it should measure on how much the quality impact has emotionally made in the family, financially to its net-worth and its business but most importantly the invaluable impact on the community they live in.
Three things you've learned over the past three years (career & personal)?
I see "work-life balance" as an outcome rather than as a goal. When you can take control of the things in life and are making decisions grounded by your values and purpose, you'll find the balance for everything.
Secondly, gaining knowledge is good, but having this knowledge without owning and practicing it is useless. When you go through the cycle of Learning, Internalize and Application, you will become unstoppable, and you will be able to achieve things in life. Along the way, you will make mistakes and that is ok, that is how we improve and progress in life.
Lastly, giving back to the community not just in monetary terms. Give your time, share your life experiences, and help them resolve problems – these efforts are far more valuable and make a real difference to the community.
This website uses cookies to ensure you get the best experience on our website.