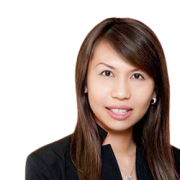 As we embrace the sun-drenched days of June, some of you may be jetting off for your summer break, but rest assured that we have an array of events planned for those who remain.
In the past month, AIWM has been fervently championing our industry. From sharing valuable insights at the Hubbis Independent Wealth Management Forum to participating at the SwissCham Finance Round Table and supporting the Bloomberg Wealth Asia Summit and the Citywire Sustainable Finance Congress, the association is driving dialogue and collaboration to enhance our visibility within the industry.
Behind the scenes, we are consistently engaging with our members and holding discussions with various stakeholders to address the opportunities and challenges within our industry. Furthermore, we are actively collaborating with service providers to identify ways to bring you even more value-added resources and tools.
I am delighted to share that our membership base has experienced steady growth since January. I extend my gratitude to all those who have been actively referring new members to join us. Your support has been invaluable. As we grow, it is important for us to continue improving and we welcome any suggestion or feedback (please send to: committee@aiwm.sg)
Reflecting on the fantastic first half of the year, I can promise you that the second half will be equally enthralling. Brace yourselves for an exciting line-up of events meticulously designed to empower you and foster a collaborative community.
– Sept 1 – Charity Event

– Compliance and Regulatory Update

– Annual General Meeting

– AIWM Professional Excellence Part 2

– AIWM Gala Dinner
As we anticipate the scorching heat and dry weather in the upcoming months, keep calm and immerse yourself in AIWM's cool events to network, learn and forge lasting connections.
Last but certainly not the least, I extend warm wishes to all the superhero dads out there.
Happy Father's Day! May this special day be filled with love, appreciation and cherished moments with your loved ones.
This website uses cookies to ensure you get the best experience on our website.