Up Close and Personal with... ... Lucy Gao-Azak, Crossinvest (Asia)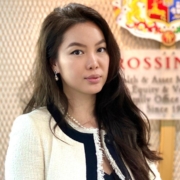 "I've always been an advocate of valuing experience, integrity, and hard-work in the wealth management business."
– Lucy Gao-Azak, COO, Crossinvest (Asia) Pte Ltd
Tell us about yourself and your company.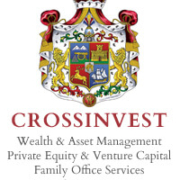 As the Chief Operating Officer & Head of Wealth Management at Crossinvest (Asia), my main responsibilities include optimizing our Company's strategies and streamlining our processes and policies, towards ensuring we continue to grow our AUM in an efficient and sustainable manner, as well as enhancing our client service platforms and overseeing our client relationship teams.
Crossinvest (Asia) is one of Singapore's oldest independent wealth & asset management companies, with over 38 years of Swiss heritage and long-standing UHNW clients based globally. We offer three main services including Asset Management as our core business complimented by our PE/VC arm and our Family Office / estate planning solutions, to allow us to holistically advise on long term wealth creation and preservation for our clients. Crossinvest (Asia) is experienced in crafting unique and bespoke solutions to meet our clients' individual needs, and we are committed to providing the best investment solutions combined with outstanding client service.
What is wealth management to you?
Similar to our Company's mission statement, I believe that we are first and foremost the guardians of our clients' assets, and our fiduciary duty is never to compromise protecting this wealth for the client's next generation or legacy objectives over short-term gains. I've always been an advocate of valuing experience, integrity, and hard-work in the wealth management business. The ability to effectively manage and consistently grow wealth throughout market cycles over the long run requires continued effort to evolve, improve, and being dynamic.
Three things you've learned over the past three years (career & personal)?
Time is so precious and one can burn-out if we are always aiming for perfection in everything, especially when many aspects are out of one's control. Maintaining that focus of what's truly important and avoid being pulled into distractions can often be the toughest part of juggling between running a business successfully and not missing important family/private moments.
Most clients do value integrity, honesty and professionalism; which unfortunately is becoming secondary for many institutions/financial advisors in our industry as they have pressure to prioritise quick transactional gains instead. Therefore for those of us who still maintain those traits, I notice that more clients are appreciative nowadays.
People can always surprise you – whether it's long-time professional associates, colleagues or even our clients – and being open-minded in understanding and appreciating their changing goals and the incentives which drive them are vital in navigating through these changing circumstances.
https://www.aiwm.sg/wp-content/uploads/2023/02/lucy-gao-azak-e1675672334192.jpg
721
719
Ariel Caparas
https://www.aiwm.sg/wp-content/uploads/2021/03/logo_aiwm_full-300x50.png
Ariel Caparas
2023-02-09 11:27:48
2023-03-03 17:50:54
Up Close and Personal with… … Lucy Gao-Azak, COO of Crossinvest (Asia)