Key Takeaways from the Singapore Budget 2021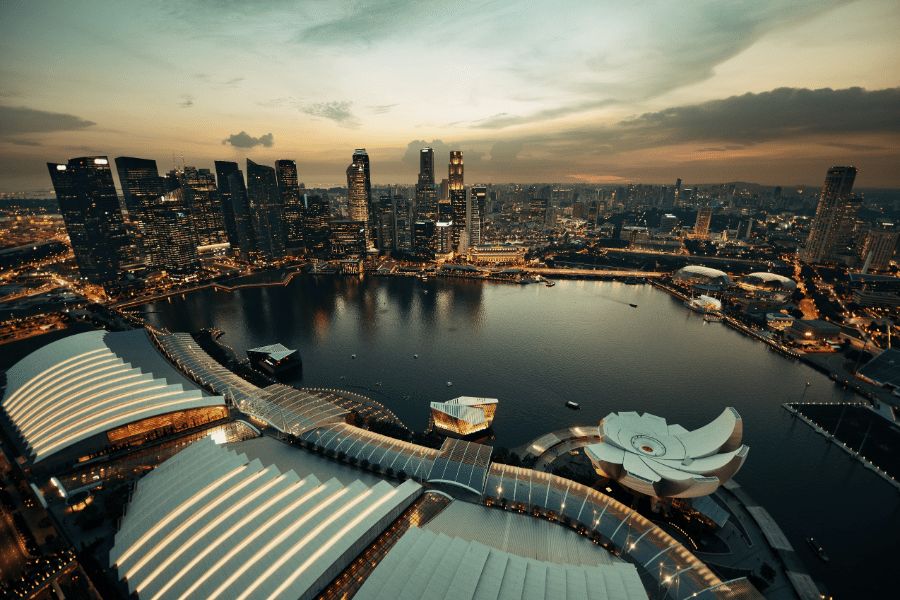 Announced on 16 February, the Singapore Budget 2021 allotted S$11 billion to strengthen Singapore's resilience against COVID-19. 
This budget, funded through a second year of drawing on past reserves, focuses on addressing the immediate public health needs of Singaporeans; promoting initiatives to support businesses and local workers and supporting target sectors which are among the worst-hit by the pandemic.
In his speech, Deputy Prime Minister and Finance Minister Heng Swee Keat noted that there are key changes taking place on a global level and that Singapore has to constantly assess its role as a global Asia node. 
The mood of the budget was very much on the theme of transformation and outlined a path of recovery for Singapore's industries and companies, helping them to emerge stronger in the new world.
We've highlighted key takeaways that we believe would be most relevant to you and your business. The full Budget speech is accessible here. 
Key changes in the environment
DPM Heng spoke at lengths on the key global and environmental changes facing Singapore: 
The speed of technological advancements

– will reconfigure global supply chains and reshape Singapore's competitive advantages. In particular, the US/China technology race will also escalate issues on supply chain resilience. Singapore must plug itself into critical parts of the global economy. 

The global economy will remain stunted

– As inequalities widen, it is important for Singapore and other like-minded countries to collaborate on the COVAX facility and promote global access to the vaccine. This will help boost global recovery and be mutually beneficial for all. 

Sustainability and biodiversity are as essential as ever

– Singaporeans must work together to safeguard the fragile ecosystem and take climate change seriously. 
DPM Heng remarked that there were also two key shifts taking place in the post-COVID-19 economy, namely: 
A shift from physical flows of goods and people to virtual flows and connectivity. 

A shift from the tangible to intangible in value creation chain. It is essential for businesses to innovate and collaborate on a global scale in order to remain competitive and maintain Singapore's relevance in the global economy.
Three enablers for emerging stronger
DPM Heng outlined three enablers for emerging stronger, namely: 
Growing a vibrant business community 

One of Singapore's priorities is to build up a cluster of industries around the electronics, medtech and food processing sectors, as these see rising demand in Asia. 

Singapore will also improve its digital connectivity and infrastructure investments in the region. 

Catalysing a wide range of financial capital to help businesses scale 

The Government will scale current arrangements with providers of capital, and provide grants, to support businesses at various stages of growth. 

One such initiative is the enhancement of the Enterprise Financing Scheme – Venture Debt programme. 

Over $45m of venture debt will be catalysed over the next year. 

$1 billion will be set aside to be co-invested with Temasek on a one-for-one matching basis, in a Local Enterprises Funding Platform, to be managed commercially.  

Creating opportunities and redesign jobs for people to discover their skills, creativity and talents 

Enabling access to good jobs and opportunities is the motivation for developing a strong economy. 

Working from Home

is just a short step from

Working from Anywhere

– Singaporeans may find more opportunities if this trend continues on globally, however, may also find it challenging if on the converse, top talent doesn't flow in. o 

Singaporeans should not be fearful, but should rather adopt a mindset to learn and adapt. The government will allocate an additional $5.4 billion in the second tranche of the Jobs and Skills Package, a key pillar of Singapore's industry transformation. The Jobs and Skills Package will support the hiring of some 200,000 locals this year.
Sustainability 
Besides explicitly referencing the threat of climate change early on in his speech, DPM Heng also noted that the recently launched Singapore Green Plan 2030 is "ambitious long-term plan that builds on ongoing efforts to secure a green, liveable and sustainable home for generations of Singaporeans to come".  

Singapore will continue to support international and regional efforts towards climate action and play an active role at United Nations Framework Convention on Climate Change negotiations. 

The government will issue new green bonds on select public infrastructure projects. It has identified up to $19 billion worth of public sector green projects.
Taxation 
There will be no Goods and Services Tax (GST) rate hike in 2021, but the rate may be raised some time in 2022 to 2025. Without the GST rate increase, Singapore will not be able to meet its rising recurrent needs, in particular healthcare spending. 

The government has set aside $6 billion for an Assurance Package, which will effectively delay the effect of the GST rate increase for most Singaporeans by at least five years. 

DPM Heng noted that there are ongoing discussions to revise international tax rules under the Base Erosion and Profit Shifting 2.0 project. These proposals will adversely impact Singapore's corporate income tax revenues and the government is actively involved in these talks. If and when these international tax rules are changed, the government will consider if adjustments are required to Singapore's corporate tax system accordingly.
Overall Budget summary 
For FY2020, the government is expecting an overall budget deficit of $64.9 billion, or 13.9% of GDP, the largest since Singapore's independence.

For the new FY2021 budget, the government's position remains expansionary, focused on economic and workforce transformation. This budget will serve as a fiscal boost to the economy and the government expects an overall deficit of $11 billion or 2.2% of GDP. 
Concluding his speech, DPM Heng reiterated: 
The Covid-19 Resilience Package to reopen Singapore safely and sustain the momentum of its recovery. 

Singapore's investments in economic and workforce transformation. 

The Singapore Green Plan 2030 to enhance sustainability and deal with climate change.
This website uses cookies to ensure you get the best experience on our website.