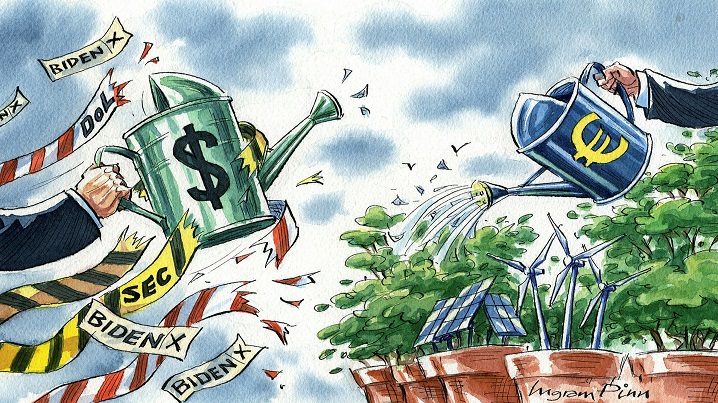 Webinar | When ESG Meets Politics
Date and time: Wednesday, February 10, 2021
A certificate of attendance will be provided for those who attended the entire session.
As countries increasingly shape their economic policy to match their environmental resolutions, Europe and China have led the way with clear and ambitious targets:
Europe is on track to accelerate its energy transition and become the world's first climate-neutral continent by 2050.
China has pledged to achieve carbon neutrality by 2060, through a rapid acceleration of green energy technology and production.
Next is the US, with the Biden administration…
Major institutional clients are already positioning themselves to benefit from this important and multi-national policy path. To dig deeper into what's happening, join Societe Generale's experts from Europe and Asia.
Highlights/takeaways:
11th Dec 2019: "This is Europe's man on the moon moment"– Ursula von der Leyen, President of the European Commission.
23rd Sep 2020: President XI JinPing tells UN that China will be "carbon neutral" by 2060
How such important statements can set the stage for strong performance in the ESG space.
Understand SG Research's European Green Deal selection and the key drivers of growth (i.e. clean energy, sustainable mobility, building and renovating, and circular economy sectors).

In 2020, the basket gained 48%, outperforming STOXX 600, MSCI Europe Growth, and even Nasdaq. Some 90% of the components outperformed the European market (flat).

The opportunity of China's Green Transition, identifying growth themes: power, mobility, environmental industries.

The basket incorporates balance sheet quality and growth filters necessary given we are dealing with emerging industries. It has been 4 months since Xi Jinping's speech at the UN in September 2020, the basket has outperformed CSI 300 by over 40% since then
SPEAKERS PROFILE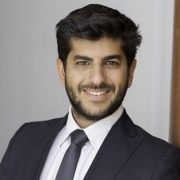 Roland Kaloyan
Head of European Equity Strategy
Société Générale

Roland has been Head of European Equity Strategy since 2014. Prior to that, he was part of SG's Global Asset Allocation team (ranked no. 1 in Extel). He joined SG Research in 2005 after graduating from Ecole Centrale Marseille with an engineering degree in statistics and finance. Roland also holds the Certified International Investment Analyst qualification (CIIA).
---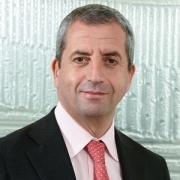 Frank Benzimra
Head of AsiaEquity Strategy
Société Générale

Frank Benzimra joined Société Générale in 1994 and has worked in various equity derivatives and research positions in Paris, Tokyo and Hong Kong. He is currently Head of Asia Equity Strategy and a Multi-Asset Strategist. Frank is part of the Global Asset Allocation team, which has been ranked No.1 in the Extel survey from 2008 to 2019. He is a graduate of Sciences-Po and the London School of Economics.
Due to technical limitations this meeting cannot be conducted with a recorded line, therefore no financial transaction will be agreed between us and no investment advice will be given by Societe Generale and nothing communicated by Societe Generale shall be considered as a direct or indirect offer or an advice to enter any financial transaction.