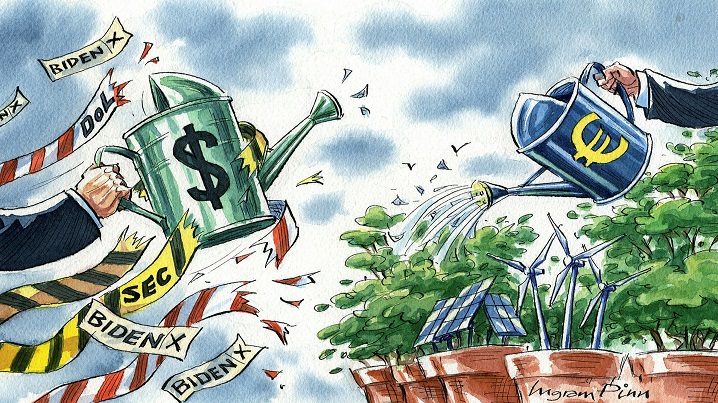 When ESG Meets Politics: Part II (Greener America Ahead)
Date and time: Wednesday, March 10, 2021
A certificate of attendance will be provided for those who attended the entire session.
11th Dec 2019: "This is Europe's man on the moon moment"– Ursula von der Leyen, President of the European Commission.
23rd Sep 2020: President XI JinPing tells UN that China will be "carbon neutral" by 2060
20th Jan 2021: On his first day in office, US President Joe Biden rejoins the Paris Climate Accord.
Following Part I on China and Europe, Part II focuses on the US's green transition
As countries increasingly shape their economic policy to match their environmental resolutions, Europe and China have led the way with clear and ambitious targets:
Europe is on track to accelerate its energy transition and become the world's first climate-neutral continent by 2050.
China has pledged to achieve carbon neutrality by 2060, through a rapid acceleration of green energy technology and production.
US's new president has power in Congress to pass spending plans with the objective to "achieve a 100% clean energy economy and reach net-zero emissions no later than 2050".
Major institutional clients are already positioning themselves to benefit from this important and multi-national policy path. To dig deeper into what's happening, join Societe Generale's US experts for Part II of this series.
Highlights/takeaways for this webinar Part II:
20th Jan 2021: On his first day in office, US President Joe Biden rejoins the Paris Climate Accord.
Understand SG Research's Greener American Ahead basket selection and the 5 pillars (transportation, construction materials, broadband & 5G wireless, electric utilities, renewables & biofuels).

We believe the basket is a long-term growth story, with valuations comparable to the S&P500, rather than those of the MSCI US Growth or Nasdaq
Since Jan 2020, the basket has gained 78%, outperforming the S&P 500's 21%, Nasdaq's 52%, and the MSCI US Growth's 47%.
How Societe Generale Cross Asset Research Team look at ESG/SRI/STG as performance engine?
SPEAKER PROFILE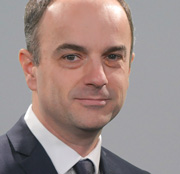 Charles De Boissezon
Head of Equity Strategy, France
Société Générale

Before joining SG Research Global Macro group in 2015, Charles de Boissezon spent nine years in equity derivatives where he was heading the Flow strategy team for Europe, advising clients on markets and trade idea implementations. He started his career as an Equity strategist for eight years, first at Morgan Stanley and then Deutsche Bank. Charles holds a Masters in Management and Finance from the EDHEC Graduate School of Management (France).