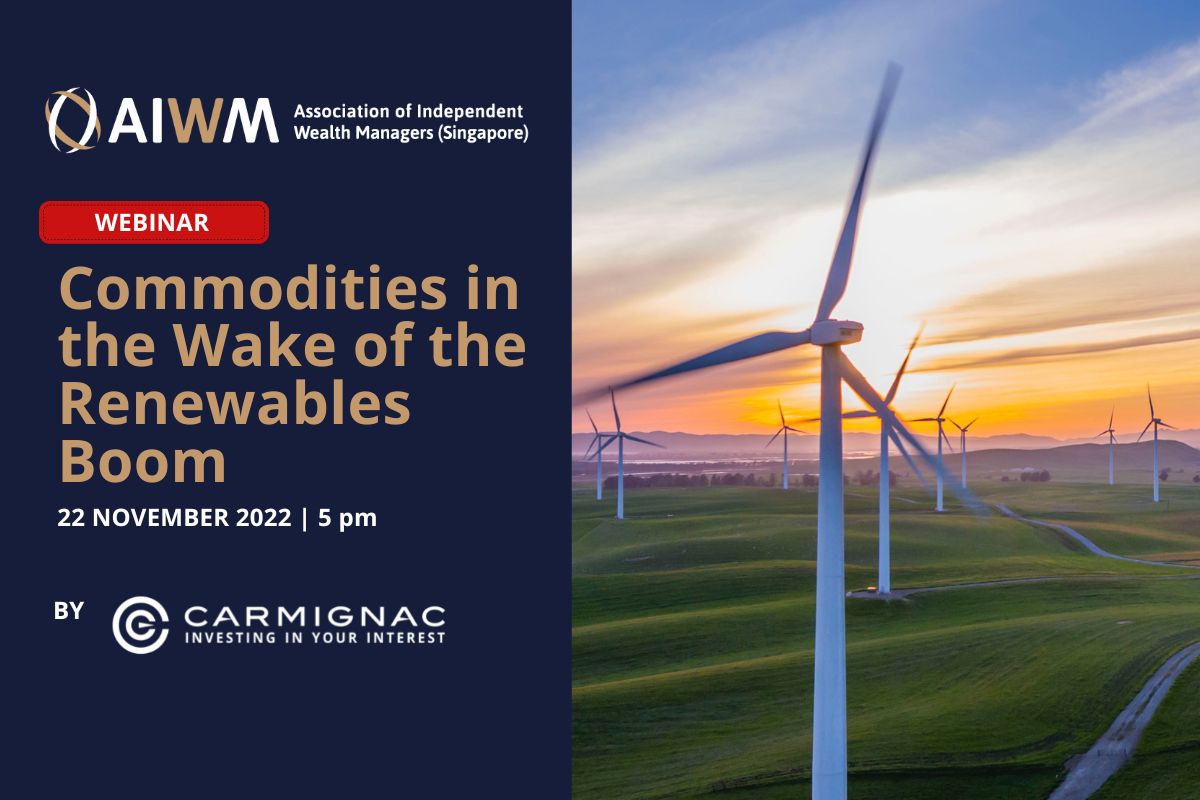 Webinar on Commodities in the Wake of the Renewables Boom
Join the webinar hosted by Carmignac and Portfolio Manager, Michel Wirkirski on November 22.
Do you ever wonder what is happening in commodities markets right now? What to expect going forward? And how to approach that asset class in the current macro and market environment?
Michel Wirkirski will answer these 3 questions during the webinar.
Expect the following key takeaways from his session:
Historically, Carmignac used to invest in Energy, Mining and Metals sectors through a strategy called Carmignac Commodities.
Given the environmental challenges and the need to accelerate energy transition, we decided to rebrand the strategy in may 2020, now called Carmignac Climate Transition. It invests in companies across the whole renewable energy & industrial value chain that are contributing to climate change mitigation or adaptation, generally :

High moat innovative companies with a technological edge,
Bringing a solution to environmental issues across the whole renewable energy & industrial value chain

It is a thematic article 9 equity strategy with a detailed ESG approach
KEYNOTE SPEAKER
Michel WISKIRSKI
Fund Manager – Commodities Equities
PROFESSIONAL EXPERIENCE
             2018 | Carmignac, Paris – Fund Manager
2015 – 2018 | Carmignac, Paris – Analyst, Emerging Markets
& Commodities
2014 – 2015 | Carmignac, Paris – Product Specialist, Emerging Markets
& Commodities
2010 – 2014 | UBS Investment Bank, London, UK –  Associate – EMEA
Cross Asset Solutions
             2010 | Master's degree in Law, Université Paris II-Assas, Paris,
France
             2009 | Master's degree in Law, University of Oxford,
United Kingdom
             2008 | Master's degree in Finance, ESSEC Business School,
Cergy-Pontoise, France
2007 – 2008 | BNP Paribas – Fortis Banque, Paris, France – Credit Analyst
             2006 | Crédit Agricole CIB, Paris, France –  Financial Analyst