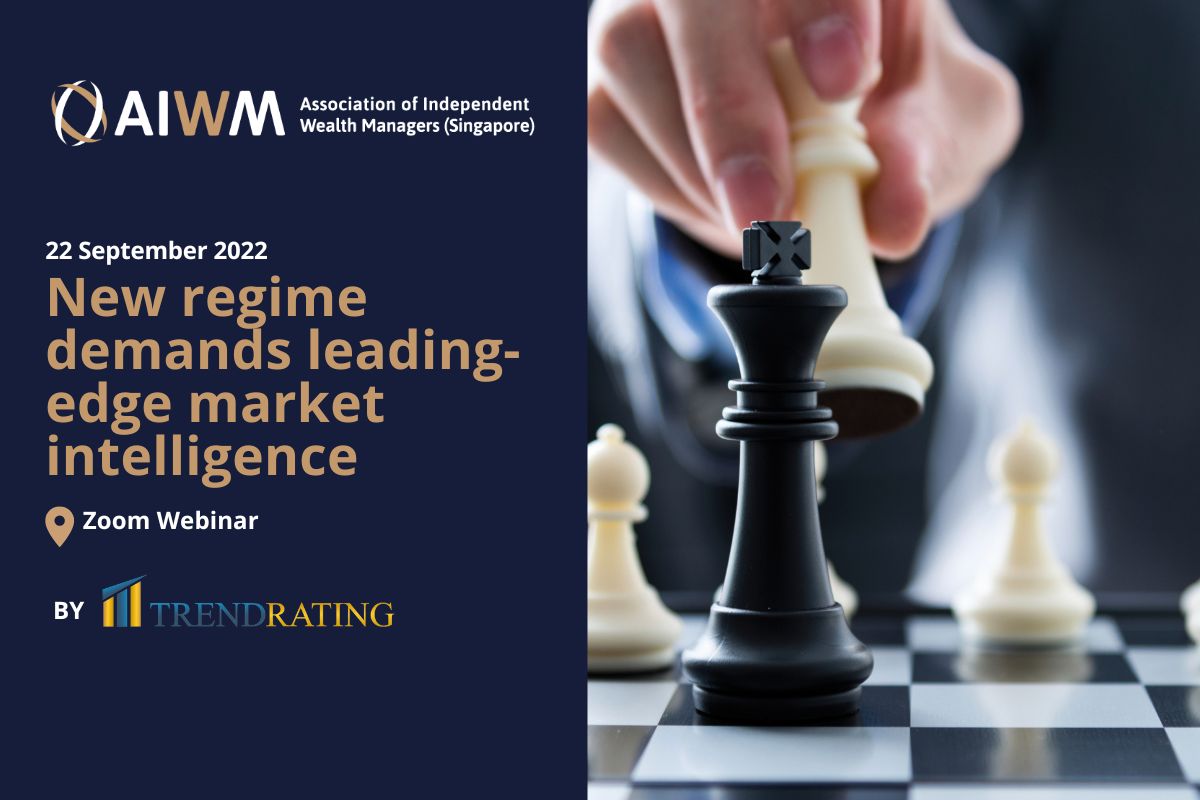 [Webinar ] New regime demands leading-edge market intelligence led by Rocco Pellegrinelli, Founder and CEO at Trendrating
You are invited to join Rocco Pellegrinelli, Founder and CEO at Trendrating for his upcoming webinar: New regime demands leading-edge market intelligence. It will take place on Thursday 22 September at 4 pm to 5 pm via a Zoom webinar.
Synopsis
A senior BlackRock strategist says the days of low inflation and soaring stock markets are over. Many analysts are calling it a "regime change" in financial markets. "Investors can now expect a decade of higher inflation and lower returns".
In this new market cycle, it is imperative to have the tools to spot emerging risks and opportunities across stocks. The ability to act quickly will make a difference in an unstable market.
Note:
Existing SMM rules and regulations apply
An SGD50.00 no-show penalty fee per person is applicable
SPEAKER
Rocco Pellegrinelli
Founder, CEO
Rocco Pellegrinelli began his career as a portfolio manager. He has been a successful entrepreneur in the technology sector for the past 20 years. He created Brainpower in 1996 and as Chairman and CEO, established it as one of the top portfolio management systems globally. After taking the company public on the Frankfurt Stock Exchange in 2000, Brainpower was acquired by Bloomberg in 2006. His vision "Many analytical tools make sense, but do they also make money? It is time to bring real value to fund managers." Rocco believes that the asset and wealth management industry needs to evolve toward higher standards of value to clients, efficiency and most effectiveness. Adopting new data and sophisticated tools is the only solution. He launched Trendrating with the mission to provide innovative analytics and technology that deliver alpha in a measurable, actionable and repeatable way. In 2020, Rocco has been nominated as one of the "10 Most Inspiring CEOs to Watch" by Industry Tech Outlook, as well as one of the "10 Best Innovative Leaders" by DigiTech Insight. Rocco is also a Nasdaq contributor.