Webinar | China De-carbonization: Opportunities Amid Increased Clean Energy Use
Date and time: Wednesday, January 20, 2021
In a surprise announcement to the UN General Assembly on 22 Sep 2020, President Xi Jinping pledged that China would hit peak CO2 emissions before 2030 and be carbon-neutral by 2060. Much of the effort to curb emissions will come from substitution by cleaner energy sources supplemented by more use of carbon capture technology and plantations. The 14th Five-Year Plan maintains the impetus for raising environmental standards in China.
President Xi's pledge of carbon neutrality by 2060 further allays doubts about the government's determination to build a "Beautiful China". Citi Research thinks the new FYP's focus will shift from cutting capacity in polluting and carbon-intensive industries to developing a low-carbon economy.
The investment opportunities arising from this will be significant. The prolonged "Beautiful China" initiative will bring structural changes to the Chinese economy on multiple fronts, being:
a golden opportunity for clean energy;
an extra reason for industrial upgrading;
a catalyst for further consolidation of carbon-intensive sectors;
an indispensable transition toward a cleaner transport structure; and
a strong start for green finance.
SPEAKERS PROFILE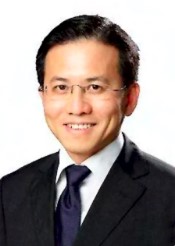 Pierre Lau
Managing Director, City Research
China & Hong Kong Utilities
Head of Pan-Asia Utilities Sector and Equity Strategy

Pierre Lau, a Managing Director, is the China Equity Strategist and Head of Pan-Asia Utilities Research. Based in Hong Kong, Pierre joined Citi Research in 2006 from ABN Amro, where he was Head of Asia Utilities and Infrastructure Research from 2003.
Pierre has 26 years of experience in utilities research, including six in project financing and 20 in equity research, and has been covering China stocks since 2000.
Pierre has been consistently ranked best in the sector, including No. 1 in power research in the Institutional Investor magazine's All-Asia Research Poll for 13 consecutive years from 2007 to 2019 as well as the best regional utility team and analyst in the Asiamoney Poll. He is a 10-time winner of the StarMine Analyst Awards (2005-2014) and a four-time winner of the CLP Earning Forecast Awards (2002, 2003, 2005 & 2013).
Pierre holds a BBA degree in Finance and Accounting from the University of Hong Kong, and is a CFA Charterholder and ACCA qualified accountant.
---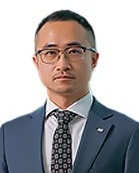 Rui Yu (Moderator)
ETF Sales, Global X (HK)
Having joined Global X (HK) in January 2020, Rui is responsible for business development covering institutions and intermediaries in Southeast Asia. He has close to 10 years of experience in the Asian ETF industry and has worked in numerous markets throughout the region.
Previously, Rui worked at CICC Asset Management where he was the Head of ETF Sales. Prior to joining CICC, he was a Team Head within the Sales and Product Strategy Department at CSOP Asset Management Hong Kong and earlier he held several positions in the ETF Unit of Phillip Securities in Singapore.