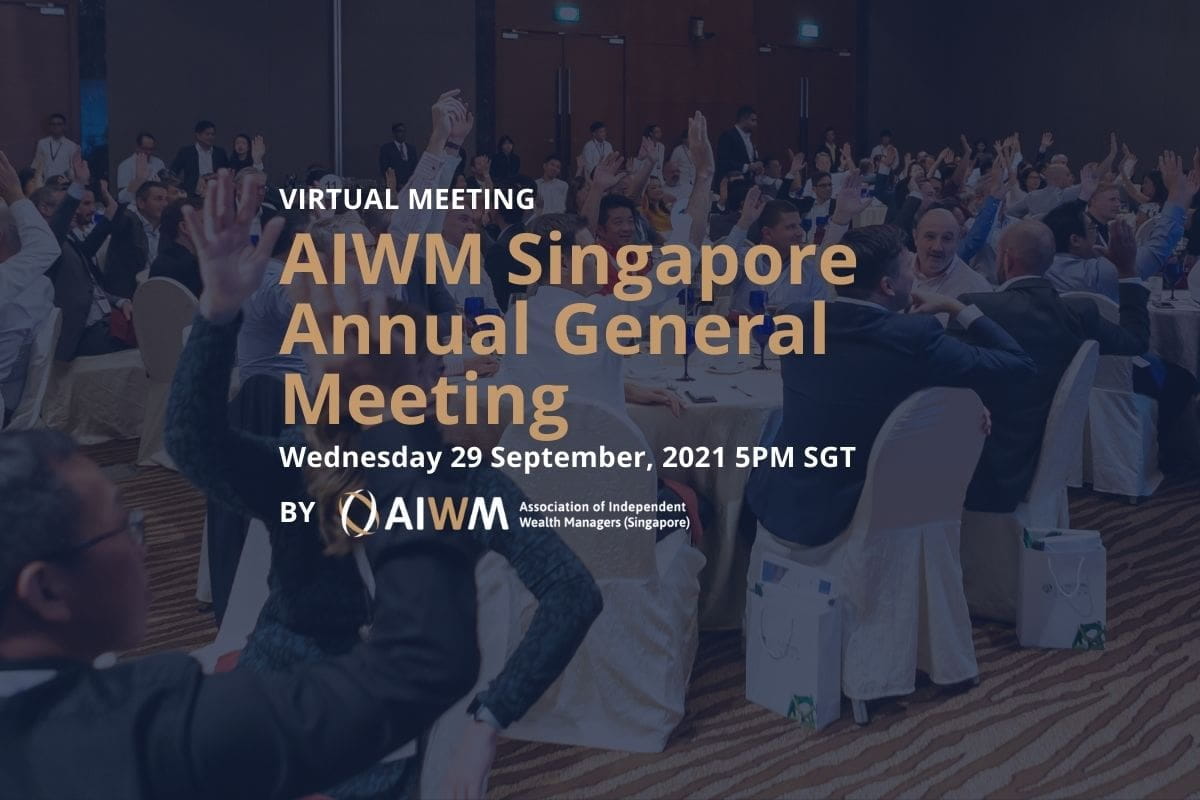 Virtual Annual General Meeting 2021
The AIWM Annual General Meeting 2021 will take place on Wednesday, 29 September via Zoom Conference.
We cordially invite everyone to join the Annual General Meeting due to its importance and to say thank you to Mr. Anthony Huston, for a year of service and contribution as he stepped down from AIWM Treasurer post this year.
We expect all Associate and Ordinary members to attend in full force to obtain a quorum and to welcome the incoming AIWM Treasurer.
Please check the Agenda for this AGM.
President's Speech and Presentation of New Committee
Lucie Hulme, AIWM President
---
Year in Review
Jolene Tan, AIWM Vice President
---
Update on Education & #Feet2Foster Walk/Run/Cycle
Edwin Lee, AIWM Education
---
Update on Members
Alexander Floersheim, AIWM Secretary
---
Review and Approval of Financial Statements
Anthony Huston, AIWM Treasurer
---
Update on Regulatory & Compliance
Chiara Bartoletti, AIWM Regulatory and Advocacy
---
Compliance Talk
Tan Woon Hum, Shook Lin & Bok