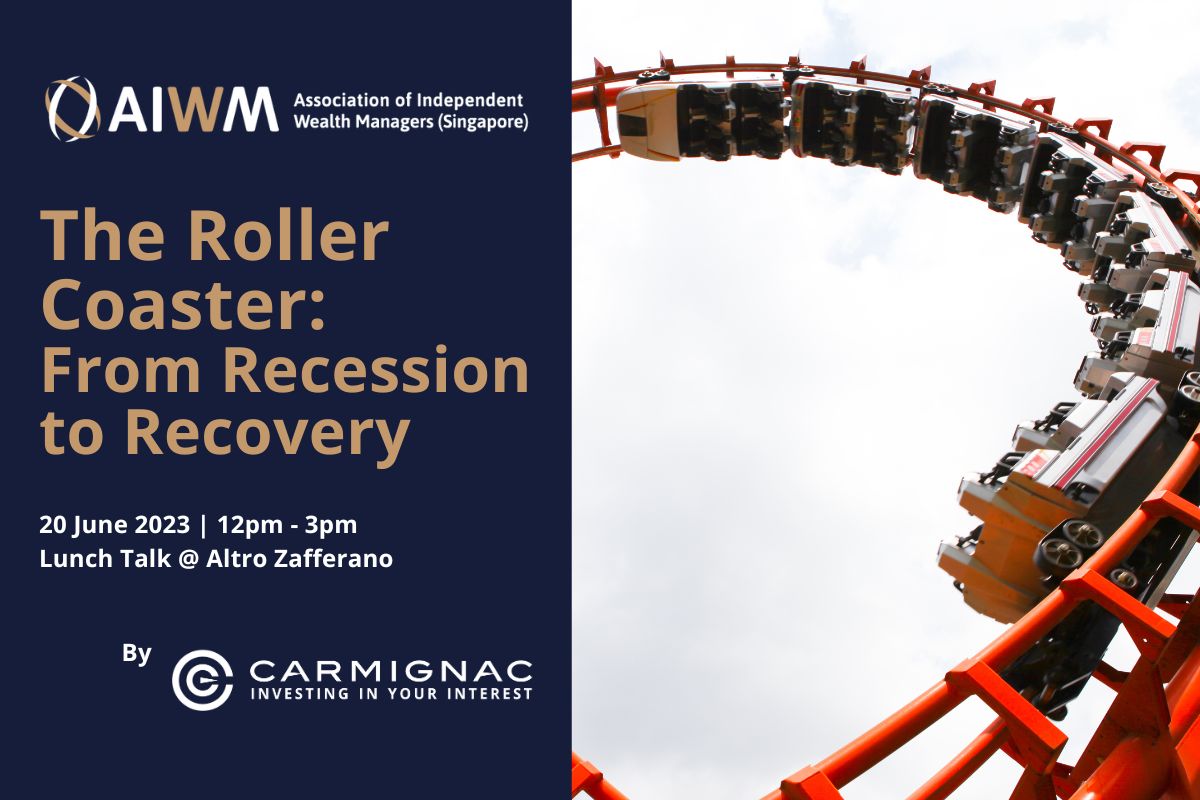 The Roller Coaster: From Recession to Recovery
Take this opportunity to gain valuable insights on why the buy-and-hold investing strategy might no longer hold up. Will portfolio managers now have to feel for inflation inflections and prepare for emerging markets' comeback?
The first half of the year has been characterized by global resilience with the fading of excess savings in the US, the run-out of order backlogs in Europe, and the deliverance of pent-up demand in China. After an economic environment notably characterized by the desynchronization between the main regions, the second part of the year is expected to see a synchronized slowdown with the surging effects of monetary and fiscal tightening.
In such a backdrop, policy makers are expected to leave aside price stability (i.e. inflation) for financial (i.e. market stress akin to the regional bank crisis) or economic stability (i.e. how severe of a recession can be politically acceptable) and eventually move on towards the easing of the policy mix.
Join Kevin Thozet, Portfolio Advisor & Member of the Investment Committee of Carmignac, as we discuss both the level of the strike price of such policy makers' put and the implications of such developments for financial markets across liquid asset classes.
---
EVENT DETAILS:
– Date: Tuesday, 20 June 2023
– Time: 12pm to 3pm (Registration starts from 12pm)
– Where: Altro Zafferano Restaurant, 10 Collyer Quay Level 43, Ocean Financial Centre, #43-01, Singapore 049315
– Dress code: Smart casual (no slippers, sleeveless)
---
SPEAKER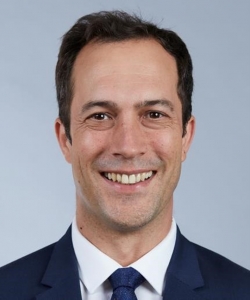 Kevin Thozet
Portfolio Advisor & Member of the Investment Committee
Carmignac
PROFESSIONAL EXPERIENCE
2019 – to date  Carmignac – Member of the Investment Committee
2017 – 2019  Edmond de Rothschild Asset Management, Paris, France – Head of Product Specialists
2015 – 2017  Edmond de Rothschild Asset Management, Paris, France – Product Specialist Asset Allocation & Sovereign Debt
2011 – 2015   Head of the RFP Team
2007 – 2011  AXA Investment Managers, Paris, France – RFP Manager
2002 – 2007  Freelance writer/editor/translator Education
---
Important Notes:
By registering for this event, you agree and consent to AIWM's Privacy Policy.