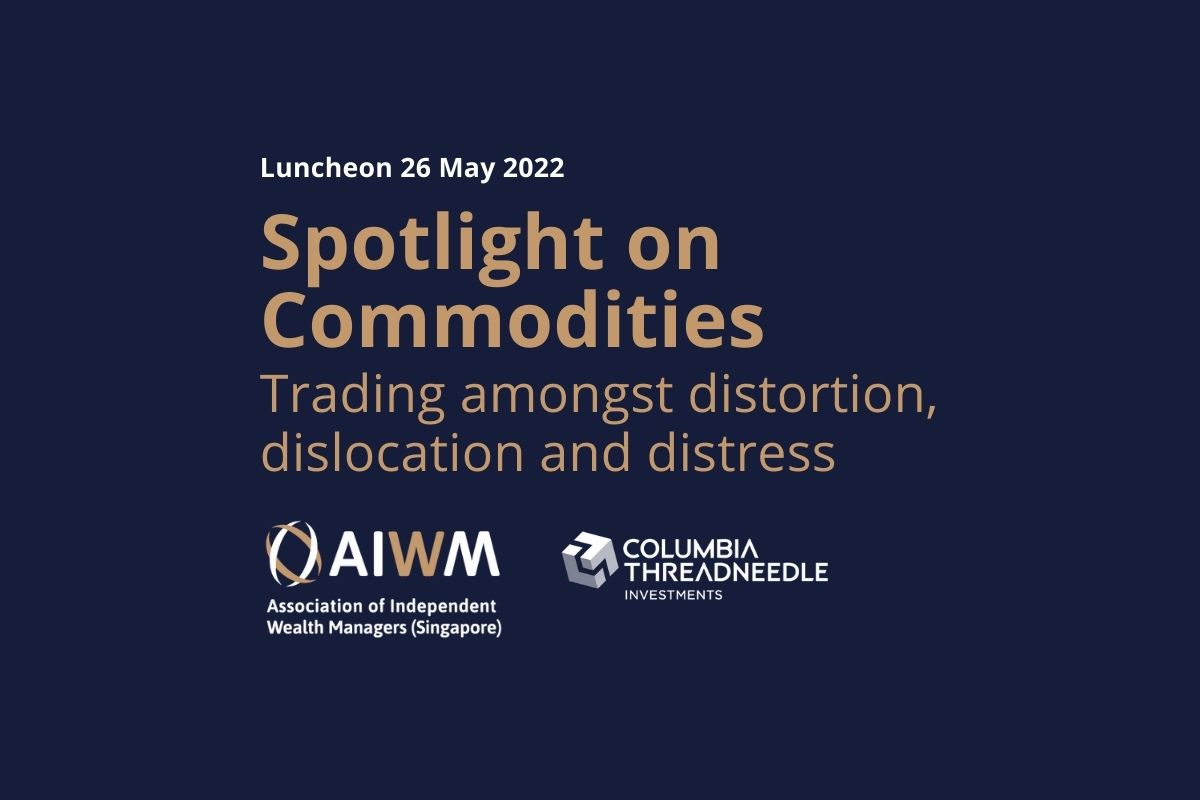 Spotlight on Commodities – trading amongst distortion, dislocation and distress
We are delighted to share that Columbia Threadneedle cordially invites you to join their lunch session on May 26, 12.30 PM at Flute Restaurant @ National Museum of Singapore.
Do join us Join Nicolas Robin, Co-Lead Manager of our Enhanced Commodities strategy as he discusses how our strategy that invests in commodities via index swaps and futures could potentially enhance returns over already rising commodity prices.
Commodity markets were one of the best performing asset classes in 2021 and recent geopolitical tensions have extended the rally even further this year. Could we be at the cusp of the next commodity supercycle, one fuelled by distortion, dislocation and distress?
We request the pleasure of your company, on
Thursday, 26 May 2022 from 12.30 pm to 2 pm
(Please arrive 15 minutes early for registration)
Dress Code: Smart Casual
Event Capacity: 20pax only
Where: Flutes Restaurant @ National Museum of Singapore
93 Stamford Rd, #01-02 National Museum of Singapore, Singapore 178897
Note:
Existing SMM rules and regulations apply
An SGD125.00 no-show penalty fee per person is applicable for this event.
If you would like to register now but are unable to attend closer to date, please inform support-SG@aiwm.sg 3 days before event day
About Columbia Threadneedle

Columbia Threadneedle Investments is a leading global asset manager that provides a broad range of actively managed investment strategies and solutions for individual, institutional and corporate clients around the world. With more than 2000 people including over 450 investment professionals based in North America, Europe and Asia, we manage US$468 billion of assets across developed and emerging market equities, fixed income, asset allocation solutions and alternatives. Our priority is the investment success of our clients.
KEYNOTE SPEAKER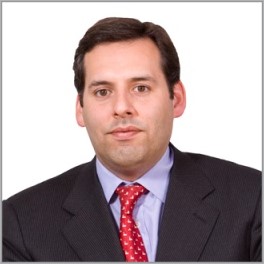 Nicolas Robin
Co-Lead Manager
Threadneedle (Lux)
Nicolas Robin joined Threadneedle in 2010 and is the Co-Lead Manager of the Threadneedle (Lux) Enhanced Commodities fund and the Long-only commodities strategy.
Nicolas has 17 years of experience at managing both long only and relative value strategies focusing on commodity markets and brings both hedge fund and commodity index trading experience to the team. He started his career at Barep Asset Management (SG Group) in 2002, helping to set up a Commodity Arbitrage hedge fund desk. He became Co-Manager in 2004 and Lead Manager in 2005, seeing assets rise to $200 million. The strategy was focused on relative value strategies in commodities and aimed to take advantage of short-term dislocations in commodity forward curves. In 2006 Nicolas joined JPMorgan Chase to run the bank's commodity index trading book. During his tenure, index assets under management trebled making JPMorgan Chase a leading index dealer.
In his time at JPMorgan Chase, Nicolas was responsible overhauling the bank's commodity index trading platform and driving the bank's effort into fully customisable commodity index solutions. He participated in the creation of the JPMorgan Commodity Curve Index (JPMCCI), the bank's foray into second generation commodity indices launched in 2007. He also contributed to the development of the bank's commodity customised indices and algorithmic strategies, looking at both momentum and curve based strategies. Alongside his commodity index trading responsibilities, Nicolas also ran a proprietary trading book across commodities, using both relative value and directional strategies with an emphasis on the energy complex.
Nicolas holds a BSc in Government and Economics and a MSc in Political Theory from the London School of Economics.
This event is fully booked. Please contact
support-sg@aiwm.sg
if you'd like to be put on a waiting list.