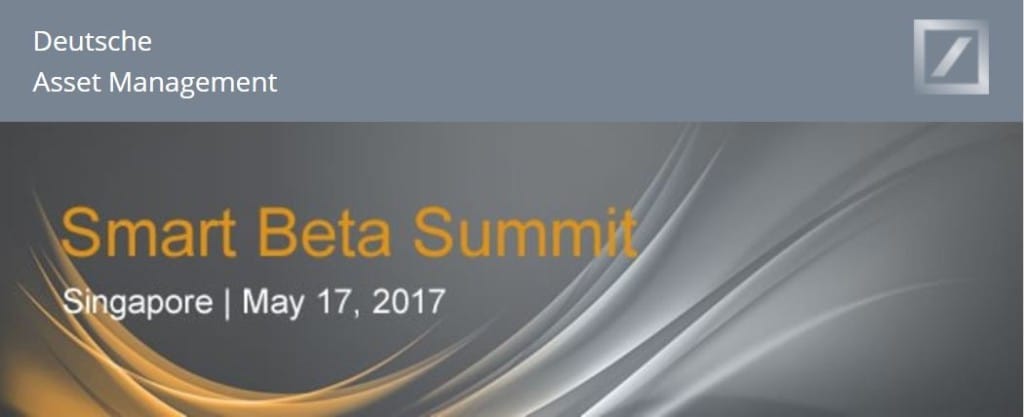 Smart Beta Summit 2017
Smart Beta strategies have achieved phenomenal global success over the past few years and continue to soar in popularity as an investment solution. With a rapidly growing number of Smart Beta products available in the market, investors face new challenges in comparing factor strategies and underlying exposures and assessing how these approaches might fit into their broader multi-asset portfolios.
We are delighted to share that Deutsche Asset Management cordially invites you to attend their inaugural Smart Beta Summit in Singapore on Wednesday, May 17, 2017. This half-day Summit will bring together an intriguing and diverse mix of highly respected academic speakers and industry strategists to provide cutting-edge presentations and insightful workshops.
This event is invite-only, if you are a member, you would have received your invitation via your registered email (if not, please contact us at secretary@aiam.org.sg)
If you are a non-member and would like to attend our events, you can sign up for membership here