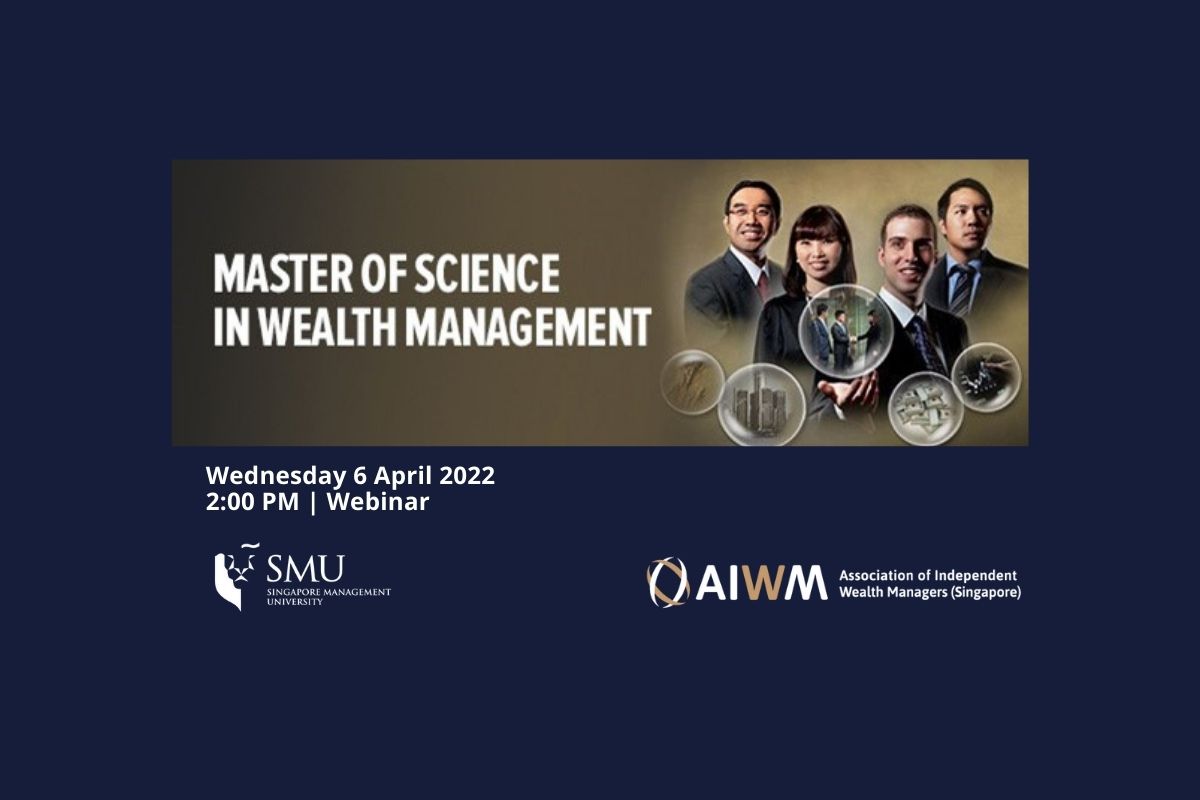 Master of Science in Wealth Management by SMU
We cordially invite you to join us and discover how SMU MSc in Wealth Management with ​​​emphasis ​​on ​​leadership ​​and ​​management ​​training, ​​can ​​help ​​boost ​​your ​​career.
The need for good wealth management is becoming ever more necessary as the world becomes increasingly volatile and unpredictable. Markets (and clients) are becoming more sophisticated, while fintech seems to be providing an alternative for casual investors. Amongst these trends, it is clear that wealth managers have to continually upgrade themselves to remain competitive and to provide the best possible service for their clients.
The MWM Academic Director, Professor Mandy Tham, will share the MWM curriculum, calendar, and other details in a virtual session exclusively for the members of the Association of Independent Wealth Managers (Singapore).
We request the pleasure of your virtual company, on
Date: 6 April 2022 (Wednesday)
Time: 2pm to 3pm
Agenda
2pm – 2.25pm: Introduction to MWM and curriculum
2.25pm – 2.40pm: Admission requirements and Scholarship & Financing support
2.40pm – 3pm: Q&A
If you would like to learn more about the session or SMU in general, feel free to reach out directly to Isabelle (isabelletang@smu.edu.sg) or Joshua (joshuasim@smu.edu.sg) for details.