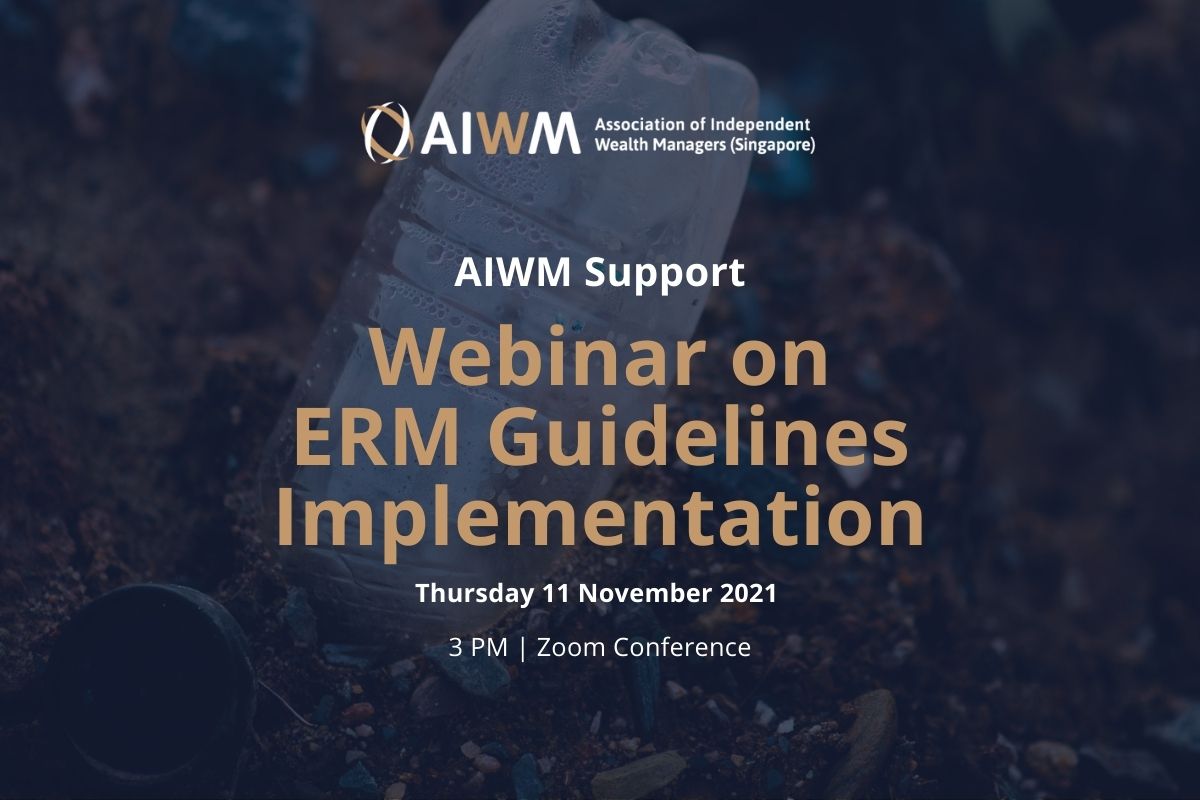 Webinar on ERM Guidelines Implementation
We cordially invite you to join our webinar on ERM Guidelines Implementation.
On Dec 2020, the MAS issued its Guidelines on Environmental Risk Management ("ERM") which sets out the regulator's expectations on environmental risk management for all fund management companies, including EAMs. Although the MAS has recommended that implementation start as soon as possible and in phases, there is an 18 months transition period before the guidelines come fully into force.
Recognising that these new requirements might not be easy to navigate for all companies, AIWM has consulted with several service providers over the course of the year to find suitable solutions to alleviate the burden of the implementation.
We request the pleasure of your virtual company, on
11 November 2021 at 3 pm SGT,
for a thematic webinar dedicated to the delicate intricacies of the ERM guidelines.
Please find the agenda below:
Dissecting the ERM Guidelines by Rolf Haudenschild
An Introduction to ESG investing by MainStreet Partners
Presentation of tools available to Ordinary Members
Q&A
KEYNOTE SPEAKERS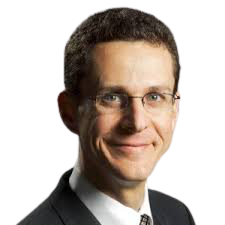 ROLF HAUDENSCHILD
Co-Founder | Ingenia Consultants
Rolf Haudenschild is heading Ingenia Consultants Pte. Ltd., a leading compliance and internal audit provider to external asset managers, fund management companies and fintech companies in Singapore. He regularly works with financial institutions for their licensing with the Monetary Authority of Singapore (MAS), produces compliance frameworks, manages compliance workflows for multiple financial institutions and advises on regulatory questions. Before establishing a compliance consultancy, Rolf worked with FINMA, the Swiss financial services regulator, and in legal and compliance at international and regional private banks. Rolf is a qualified attorney-at-law and holds an MLaw from the University of Berne, Switzerland, as well as an LLM in International Financial Law from King's College London, United Kingdom. He is regularly speaking on compliance in conferences and conducting courses for industry associations and tertiary institutions.
About Ingenia
Ingenia empowers financial businesses. We combine a wealth of experience in compliance, risk management, and internal audit with hands-on execution. Ingenia Consultants (ingenia-consultants.com)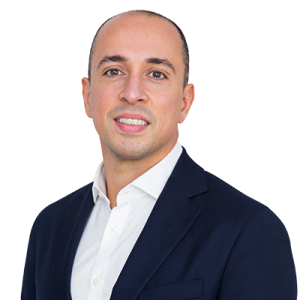 SIMONE GALLO
Managing Director | MainStreet Partners
Simone joined MainStreet Partners in 2020. He has worked since 2001 in the asset management industry for several leading asset managers. He was Head of Global Intermediary Distribution at Unigestion, with responsibility for sub-advisory, banks, asset managers and insurance groups. From 2010 to 2016, Simone worked for Pictet Asset Management as Senior Vice President in the Global Clients Group. From 2003 to 2010, he worked at Goldman Sachs Asset Management, holding various roles including Co-Head of the International Marketing team and head of the Global Partners team in charge of sales relationships across global accounts in EMEA. He started his career as a junior Portfolio Manager at Schroders Investment Management.
About MainStreet Partners
MainStreet Partners is a Specialist Advisor, founded in 2008 and based in London, which is focused exclusively on ESG and Sustainable investments Home – MainStreet Partners | since 2008 (mspartners.org)