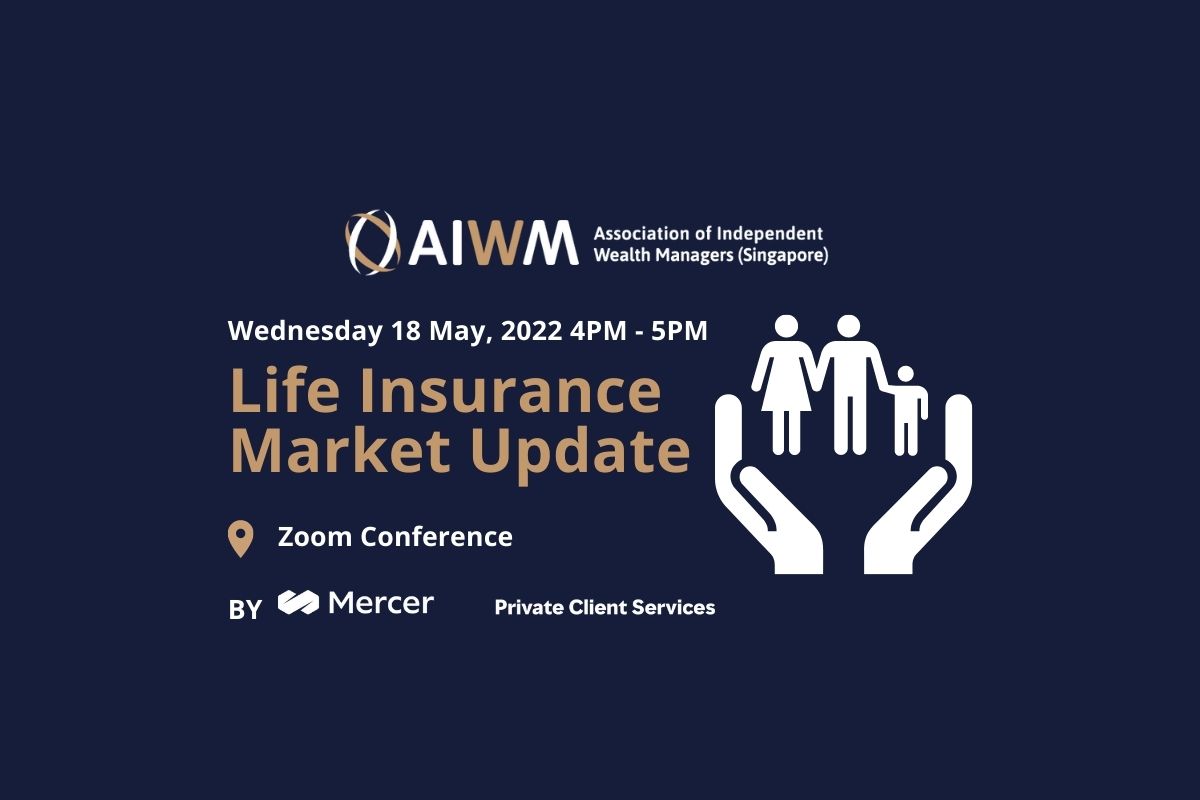 Webinar on Life Insurance Market Updates

We are delighted to share that Private Client Services by Mercer cordially invites you to an engaging webinar on the latest Life Insurance Market Updates and how the team at PCS by Mercer is equipped to tackle cross-border challenges with new strategies in place .
Join Glenda Tan and Patrick Wang, will share more on our remote process and onshore solutions for China Residences. Jason Kwong, our Group Deputy COO, will also be providing some insights into the new Hong Kong Sandbox program (first to launch in the market) and how this may benefit you and your clients.
We look forward to an engaging virtual session with you!
We request the pleasure of your company, on
Wednesday, 18 May 2022 from 4 pm to 5 pm
Where: Zoom Conference
About Private Client Services by Mercer

Private Client Services by Mercer ("PCS") is a market leader in providing risk management propositions, with a focus on integrated life insurance solutions for High Net Worth (HNW) clients with their wealth planning needs in mind. With offices across Singapore, Hong Kong SAR, China Mainland, Geneva and Zurich, we work in close partnership with major private banks and trustees globally to serve HNW clients in over 50 markets.
PROGRAMME
Time
Programme
4:00pm
Introduction
by Christina Wong
CEO – Hong Kong
Private Client Services by Mercer
4:10pm
PCS by Mercer Remote Process
by Glenda Tan
Managing Director
Private Client Services by Mercer
4:20pm
China Onshore Solutions
by Patrick Wang
Executive Director
Private Client Services by Mercer
4:30pm
Hong Kong Sandbox
by Jason Kwong
Group Deputy COO
Private Client Services by Mercer
4:50pm
Q&A