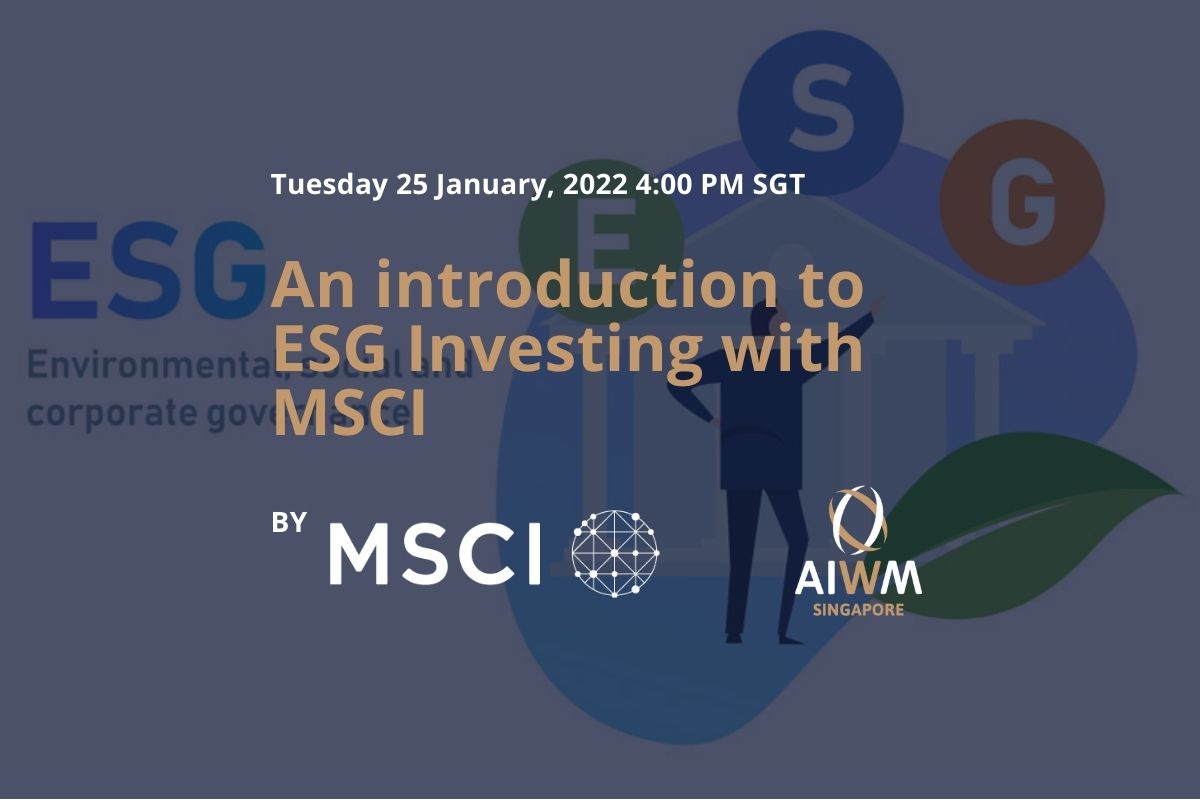 An introduction to ESG Investing with MSCI
You are cordially invited to join the webinar on ESG Investing with MSCI.
Come along and join MSCI, given their position as a market and thought leader around ESG. For this session, they will talk about what ESG means:
What is ESG? What is ESG, and what is it not.
Why ESG and what are the recent trends? What to watch in 2022.
Benefits of ESG Investing
How to integrate ESG? How are investment managers using ESG as part of the investment process.
Examples of ESG in Visualization and Reporting. ESG reporting and regulatory requirements
Tuesday, 25 January 2022 at 4:00 PM SGT.
About MSCI (Singapore) Private Ltd


MSCI is a leading provider of critical decision support tools and services for the global investment community.
With over 50 years of expertise in research, data and technology, we power better investment decisions by enabling clients to understand and analyze key drivers of risk and return and confidently build more effective portfolios. We create industry-leading, research-enhanced solutions that clients use to gain insight into and improve transparency across the investment process.
---
KEYNOTE SPEAKER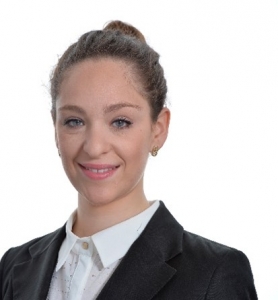 Elsa Ben Hamou Dassonville
Vice President | ESG Consultant APAC
MSCI ESG Research
As an ESG Consultant at MSCI ESG Research, Elsa is a trusted advisor on MSCI's ESG product suite to the clients in the ASEAN region. Elsa joined MSCI in July 2018 in Paris and is now based in Singapore.
Elsa brings more than ten years' experience in responsible investment and financial services. Prior to joining MSCI, she worked as a consultant developing the sustainability strategy for corporates in different industries. Before the completion of her MBA, she was a sustainability and equity analyst for more than five years at RobecoSAM, focusing on the consumer industries, developing methodologies for the DJSI, and working directly with institutional clients across Europe in defining their responsible investment policies.
She also holds an Applied Mathematics and Social Sciences degree from Université Paris IX Dauphine, a Master in Business from Toulouse Business School, and a MBA from INSEAD.