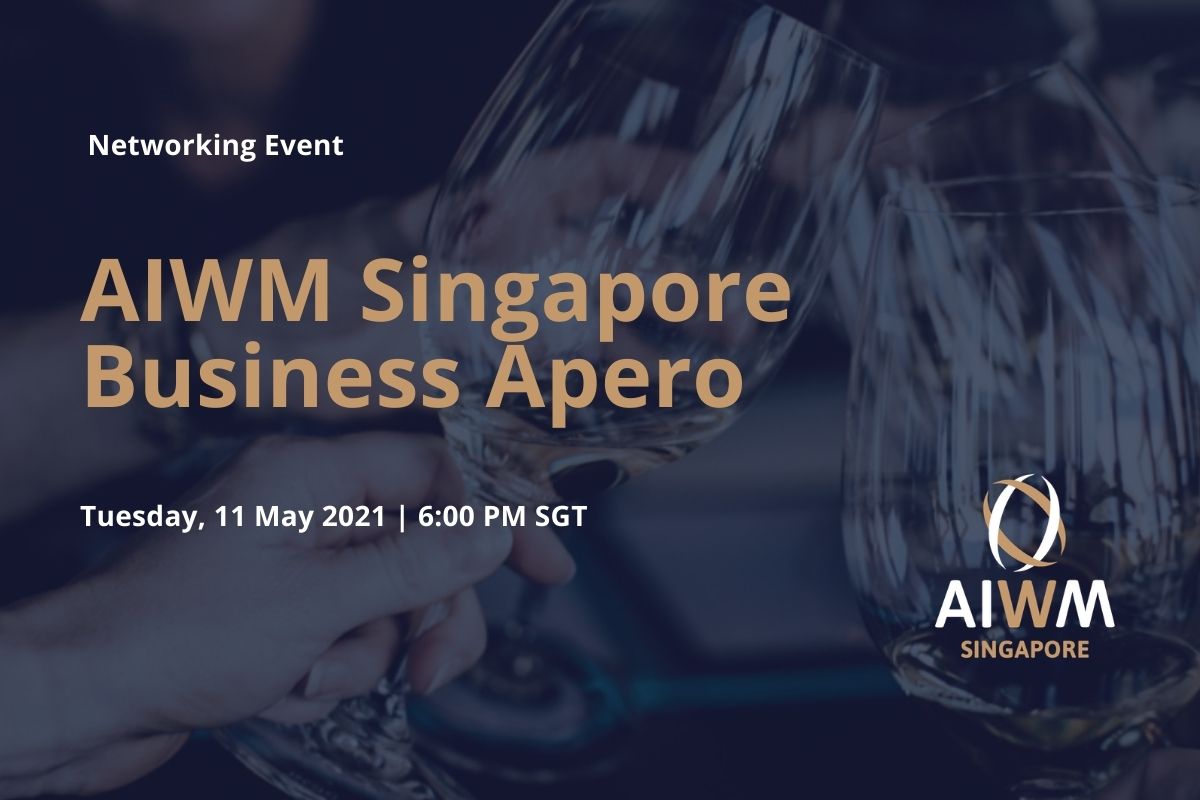 AIWM Singapore Business Apero
Networking Event on Tuesday, May 11, 2021, 6 pm (SGT)
REGISTRATION FORM WILL CLOSE ONCE REACHED BOOKING LIMIT
We are delighted to share that we are hosting our second Business Apéro of 2021. You are cordially invited to join us on Tuesday, May 11, 2021, at 6:00 PM.
The event is a regular and informal get-together with a focus on networking and exchange among the AIWM Singapore members. Enjoy the night with drinks, light snacks, and good company.
The event is open to all Members at one (1) pax per firm only. Kindly register early as there are only 10* seats available on a first-come-first-serve basis.
This event will take place within a group of 5 in different locations to be compliant with the new safety management measure in Singapore.