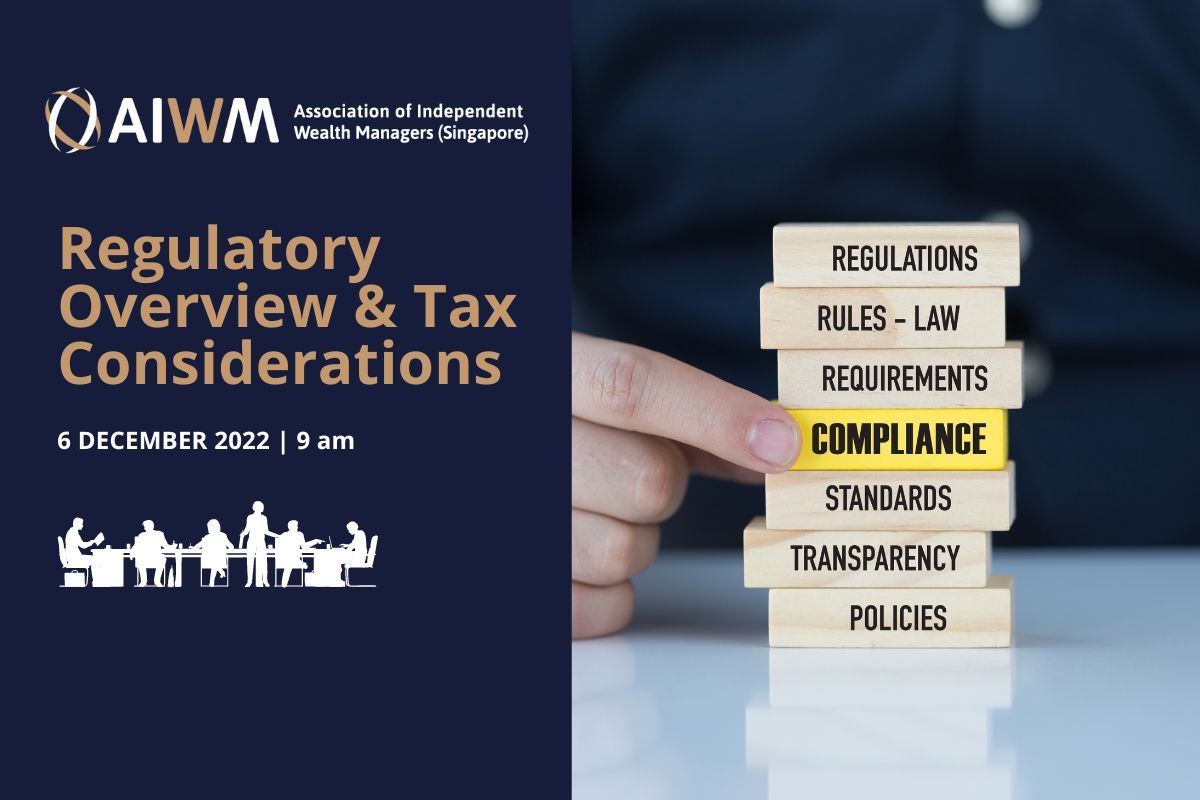 AIWM – Regulatory Overview and Tax Considerations
Registration is now closed.
Please email ariel@aiwm.sg for any available slot.
We cordially invite you to our year-end regulatory update.
For this session, we have invited well-known industry experts who will share their insights tailored to the specific needs of IAMs/EAMs.
This session is designed for Compliance Officers and Senior Management.
Each member firm may register up to 3 attendees
2 CPD hours on Compliance apply
PROGRAMME & SPEAKERS
Regulatory Overview by Woon Hum Tan, Shook Lin & Bok

Inspection / Audits regulatory updates
Staff supervision with the development of "Remote work"
Cross border rules: regulatory & compliance aspects
M&A in the IAM industry
VCCs
Trust/ insurance wrappers & compliance /AML-CFT

Tax Considerations

Singapore by Lian Chuan & Monique Koh, Withers KhattarWong LLP

Review changes on Singapore income tax
Singapore GST: Understanding the Overseas Vendor Regime
Singapore stamp duty: Common issues for purchasing Singapore residential property under a trust.

US by Connie Yik Kong, Withers KhattarWong LLP

The scope and extent of the US tax residency rules, including implications on US income tax, gift tax, and estate tax
US tax and reporting considerations for non-US clients with US assets
Estate and trust planning considerations for non-US clients with US beneficiaries