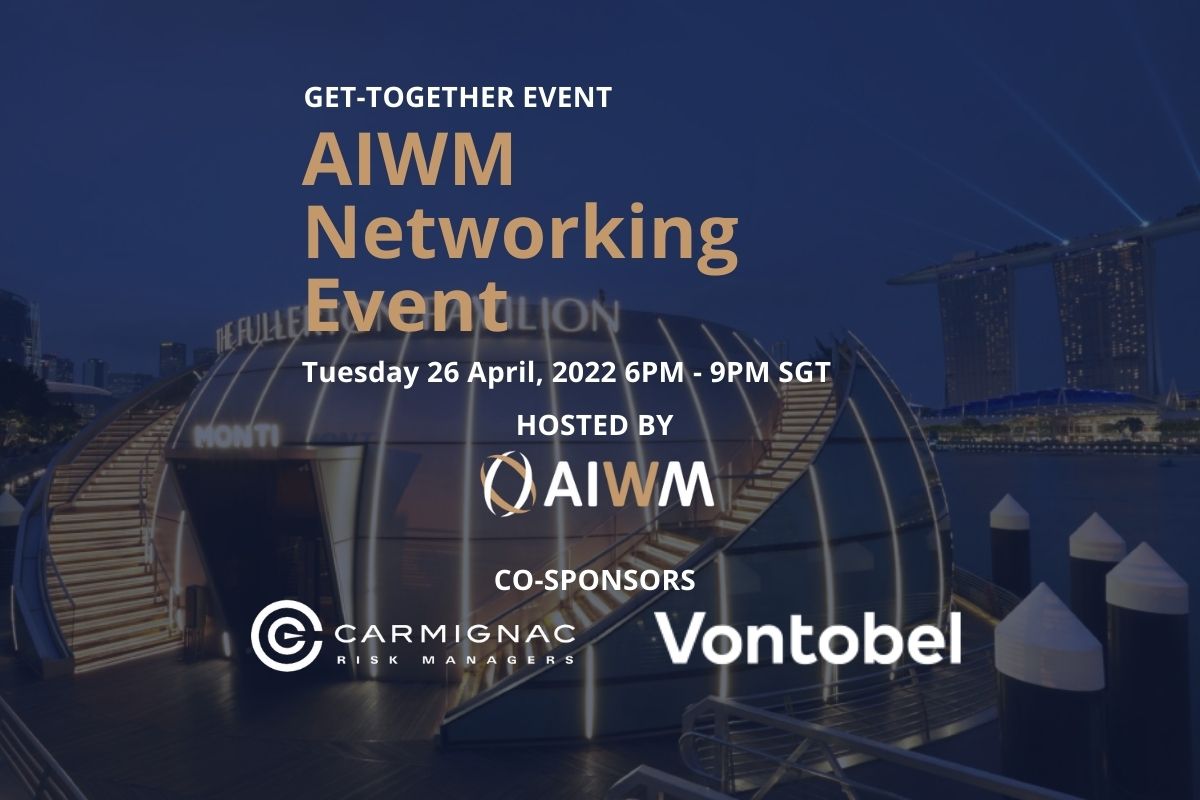 AIWM Networking Event
Join us to our next networking evening on April 26, 2022, for AIWM members
This memorable evening will take place at Monti at 1-Pavilion@ 82 Collyer Quay. Drinks will be served from 6 pm both on the rooftop and in the lounge. Dinner will be served indoors.
This networking event is a great opportunity to catch up and meet with peers. All members are welcome to register but slots are limited.
Register your interest before April 19
We look forward to meeting you all on April 26!
Tuesday, 26 April 2022 at 6 to 9 pm
6 – 7 pm – Drinks at Rooftop Terrace/Indoor Lounge
7 – 9 pm – Dinner Indoors
Dress Code: Smart Casual
Monti at 1-Pavilion Italian Restaurant and Rooftop Bar
@ 82 Collyer Quay, Singapore 049327
Existing SMM rules and regulations apply
Only 3 pax per firm can register
An SGD250.00 no-show penalty fee per person is applicable for this event.
If you would like to register now but are unable to attend closer to date, please inform support-SG@aiwm.sg 48 hours before event day.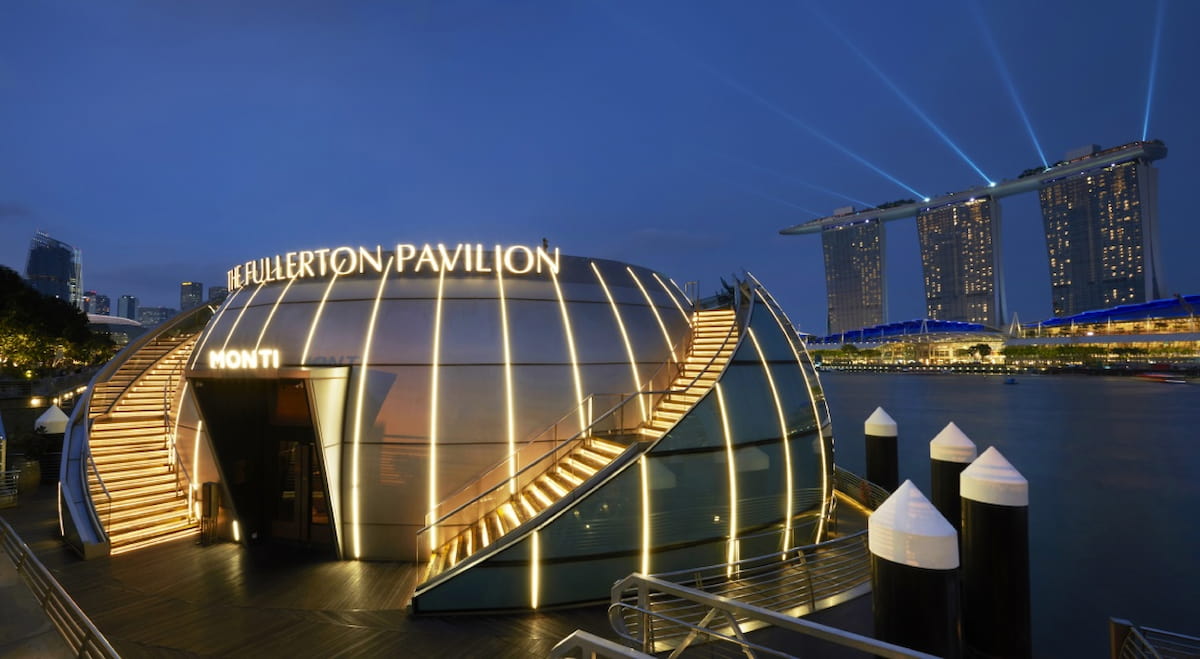 CO-SPONSORS
About Carmignac
Carmignac is an independent asset management firm established in 1989 on three core principles that still stand true today: entrepreneurial spirit, human-driven insight and active commitment.
We are as entrepreneurial today as we have always been; our team of fund managers keeping the freedom and courage to perform independent risk analysis, translate it into strong convictio​​​​​​​ns and implement them.
Our collaborative culture of debate, on-the-ground work and in-house research means we will always enhance data analysis with human-driven insight to better manage complexity and evaluate hidden risks.
We are both active managers and active partners, committed to our clients, providing transparency on our investment decisions and always be accountable for them.
With a capital entirely held by the family and staff, Carmignac is now one of Europe's leading asset managers, operating from 7 different offices.
Today, as throughout our history, we are committed to try harder and better to actively manage our clients' savings over the long-term.
About Vontobel
We are a globally active investment firm with Swiss roots, specialized in wealth management, active asset management and investment solutions. Vontobel Holding AG shares are listed on the SIX Swiss Exchange and majority owned by the founding family. Their close ties to the company guarantee entrepreneurial independence, and the resulting freedom creates an obligation to assume social responsibility.
At Vontobel, we actively shape the future. We create and pursue opportunities with determination. We master what we do – and we only do what we master. With our exclusive focus on the buy-side business, we think and act purely from the client's perspective – as an investor for investors, without conflicts of interest.
We empower our employees to take ownership of their work and bring opportunities to life. We do so based on the conviction that successful investing begins with the assumption of personal responsibility. We continuously scrutinize our achievements as we strive to exceed the expectations of our clients.
Vontobel Wealth Management combines expertise and services for private clients, ultra-high net-worth individuals and financial intermediaries like family offices and external asset managers. We actively manage private assets with foresight across generations. We take a holistic approach, accurately monitor the markets, anticipate trends and opportunities, and develop individual solutions. This is how we protect the entrusted assets and create optimal conditions to increase them over the long term while taking controlled risks. As an institutional investment partner for financial intermediaries, we combine leading technology, full access to Vontobel investment solutions and Swiss custody and execution services for their clients.
Vontobel Asset Management is an active asset manager with global reach and a multi-boutique approach. Each of our boutiques draws on specialized investment talent, a strong performance culture and robust risk management. We deliver leading-edge solutions for both institutional and private clients.
Vontobel Digital Investing is the digital access for private investors. With Digital Investing's online platforms and mobile apps, investing becomes an exciting experience. Whether you want to have your investments managed by specialists or manage your portfolio yourself with structured products – with Digital Investing both options are possible.