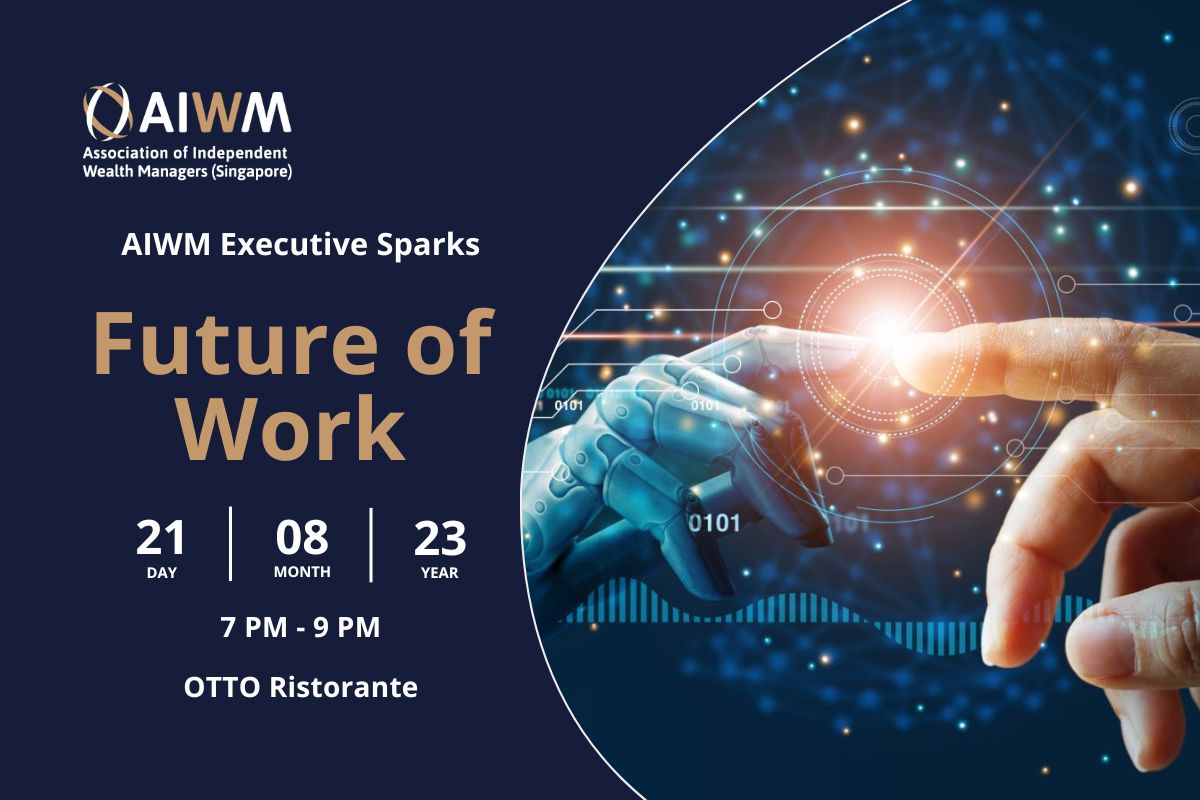 AIWM Executive Sparks – Future of Work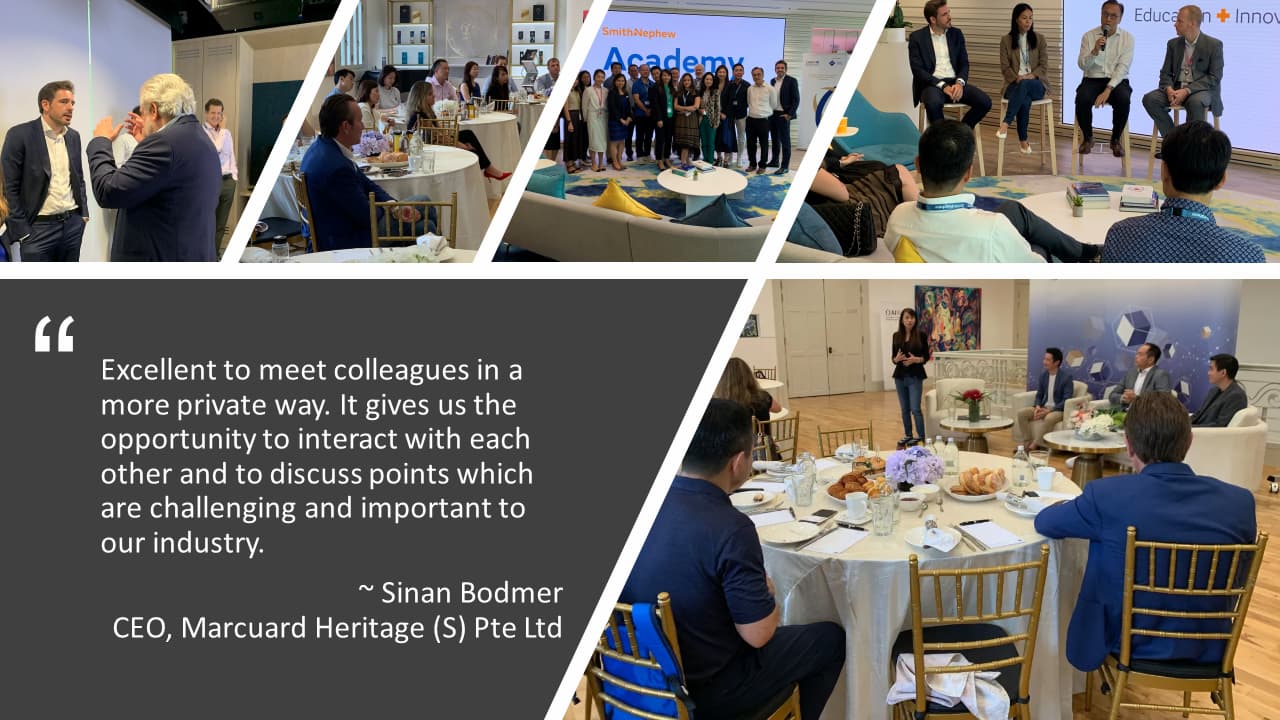 We started AIWM Executive Sparks this year to create a platform where our C-suite members could engage in C-rious dialogues behind Closed doors, push boundaries and prepare ourselves to take on the Challenges of tomorrow.
In this 3rd instalment of the AIWM Executive Sparks, we are now bringing you the Future of Work, happening on Monday, 21 August 2023, from 7pm to 9pm!
Our keynote speaker, Anuprita Bhomick, Head of Customer Experience, Google Devices & Services, will provide a brief outline of the recent trends in AI & Machine Learning, with a focus on Generative AI and Large Learning Models like ChatGPT and Bard and what are the implications for the finance industry.
Join us, over a fire-side chat and dinner at Otto Ristorante, on what we can do as organisations and as individuals to prepare ourselves for the "Future of Work", understand the ethics and privacy concerns and how they are being addressed.
TIME

AGENDA

6:30 PM

Registration Starts

7:00 PM
Welcome Remarks
Presentation
Q & A

7:30PM
Dinner
C-Suite Open Dialogue on "Future of Work" and pertinent issues of our industry

9:00 PM

Event Ends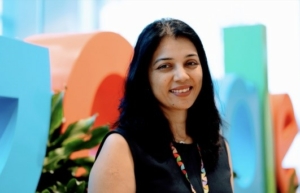 Anuprita Bhomick
Head of Customer Experience
Google Devices & Services
Anuprita Bhomick leads Customer Experience for Google Devices & Services, and has worked at the world's best tech companies in Product Development, Sales, Marketing, Strategy and Operations leadership. She has also taught Artificial Intelligence at top-ranked universities and at the Google School for Leaders. She speaks regularly at tech conferences and is on the advisory board of a few promising startups. A lifelong learner, Anuprita is currently pursuing her 3rd Masters degree at Harvard University.
We look forward to another exciting dialogue to Redefine, Reimagine and Reinvent tomorrow.
Important Notes:
1) A SGD150.00 no-show penalty fee per person is applicable for this event.
2) By registering for this event, you agree and consent to AIWM's Privacy Policy.