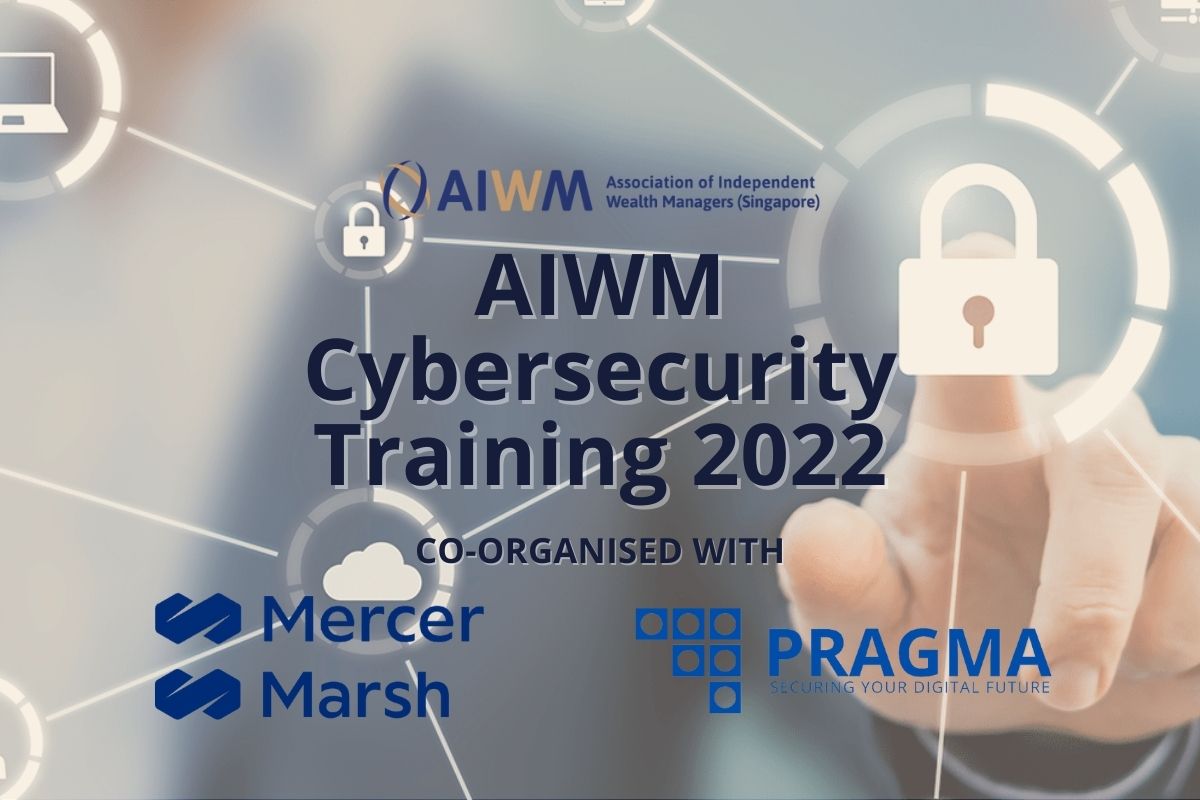 AIWM Cybersecurity Training 2022
We cordially invite you to join our tailored webinar session on MAS Technology Risk Management Guidelines and Cyber Security.
Processes that in normal circumstances would have taken months to be implemented have been fast-forwarded. With every change, comes new opportunities but also new risks. The speakers will focus on the latest regulatory requirements and cybersecurity threats.
Thursday,  20 January 2022 at 3:00 PM SGT.
Co-Organised with


Private Client Services by Mercer ("PCS") is a market leader in providing risk management propositions, with a focus on integrated life insurance solutions for High Net Worth (HNW) clients with their wealth planning needs in mind. With offices across Singapore, Hong Kong SAR, China Mainland, Geneva and Zurich, we work in close partnership with major private banks and trustees globally to serve HNW clients in over 50 markets.
---

For more than 25 years, Marsh's Cyber Practice has been a global leader and trusted risk advisor, building and delivering best-in-class capabilities and solutions to help our clients understand, measure, and manage their cyber risk. We enable better strategic decision-making around your cyber risk through our advisory services and technologies for insurance, incident management, risk intelligence, and resilience optimization.
---

Pragma is a global Cyber Security and Regulatory Consulting firm that helps leading businesses, governments, and not-for-profit organisations strengthen cyber and regulatory resilience with a pragmatic approach.
KEYNOTE SPEAKERS
Bill Jo
hnston
Chief Commercial Officer
Private Client Services by Mercer
Bill is Canadian born and has work for over 30 years in the Financial Services, HNW and Consulting industry. He has spent his last 21 years working and living in Asia in Countries like Singapore, Indonesia and Malaysia.
He has held Distribution, CEO and P&L Accountable positions and he is current the Chief Commercial Officer for Private Client Services by Mercer.
---
Manish Chawda
Partner
Pragma Strategy
Manish Chawda has over 25 years of cybersecurity experience, particularly in Technology Risk. He is currently the co-founder of Pragma, a global Cyber Security and Regulatory Consulting firm. Before setting up Pragma, he was with Grant Thornton and PricewaterhouseCoopers where he led Technology Risk practices and was the IT Audit Support Partner for 80 companies. Manish established the Payment Card Industry (PCI) Centre of Excellence (COE) in EMEA in 2012 and wrote the hardening guidelines for PwC global for MS Windows Server 2012, MS SQL, and Linux Redhat. He has also designed and implemented control processes for Euro clearing system for a European bank. His areas of interest include technology regulation, governance, risk, compliance and cybercrime investigations.
---
Michael Brevetta
Head, Compliance, Conduct and Regulatory Risk
Pragma Strategy
Michael Brevetta has over 19 years of experience as a lawyer and compliance professional focusing on financial services risk and regulation, Anti-Money Laundering/Combating the Financing of Terrorism (AML/CFT) compliance, and tax information reporting and withholding. He currently leads Pragma's Compliance and Risk Advisory team, supporting the needs of financial services organisations, including banks, asset managers, exchanges, insurance companies, and fintech companies.
Michael was previously at Standard Chartered Bank, where he led a Central Compliance team that ensured the bank's global compliance with applicable tax transparency and automatic exchange of information regimes. He also led PwC Singapore's US Regulations practice advising financial institutions, including banks, insurers, and asset managers on large-scale regulatory implementation and operationalisation projects.
---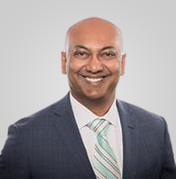 Faizal Janif
SME – Head of Cyber Consulting – Marsh Advisory Pacific
Marsh Cyber Advisory
Faizal is a senior security executive who sits on the Australian Information Security Association's (AISA) Executive Advisory Board, sat on the Australian Cyber Security Centre (ACSC) panel reviewing the Australian Cyber Security Strategy, member of the Joint Cyber Security Centre (JCSC) and has worked closely with Australian Prudential Regulation Authority (APRA), Australisan Payments Clearing Association (APCA) and most recently Australian Energy Market Operator (AEMO), Australian Signals Directorate (ASD) and The Department of Home Affairs, In addition Faizal is also the founder of the Cyber 12.
---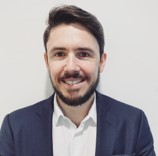 Jeremie Deschamps
Vice President – Cyber Risk Consulting, Asia
Marsh Cyber Advisory
Senior information security professional, Jeremie has been providing consulting services for more than 10 years in various companies and environments. With a strong expertise in all aspects of cybersecurity, as well as hands-on technical experience, Jeremie is assisting organizations improving their cyber maturity and delivering cybersecurity projects.