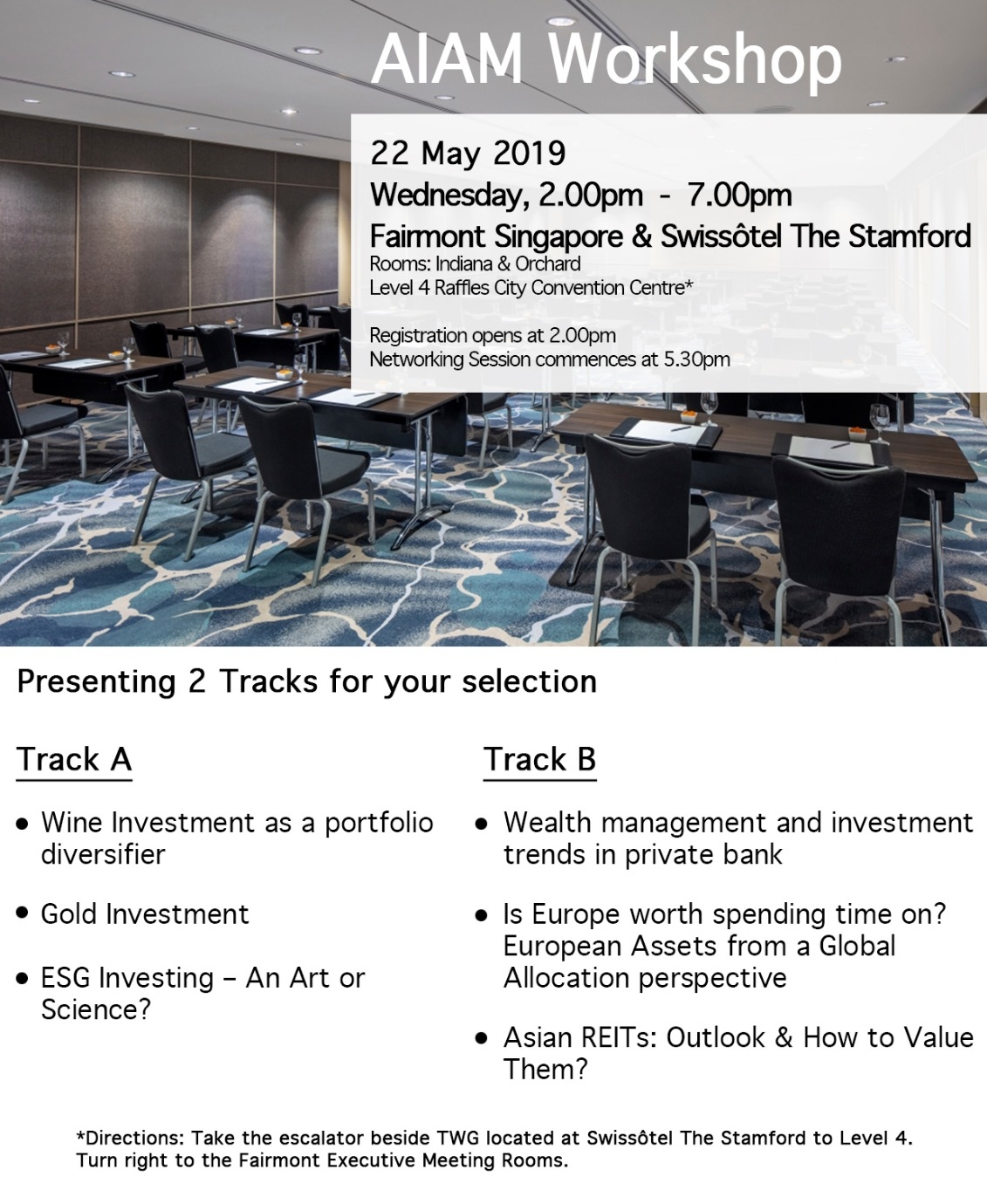 AIAM Q2 Workshop | 22 May 2019

AIAM Workshop

We are delighted to share that KPMG's risk consulting unit will be conducting a special training session for the association on the practicalities of the risk management framework.

MAS has focused increasingly at how fund managers carry out risk management via the issuance of various regulatory requirements used to address and provide necessary guidance to FIs. Such as, the need for asset managers to put in place a risk management framework which is appropriate to the nature, scale and complexity of its assets. When identifying such risks, rather than finding the right metric and thresholds, Risk Managers and the Board of Directors of Asset Management Companies would have to thoroughly identify, understand, mitigate and monitor their exposures to risks. As such, its crucial for each stakeholder (e.g., investors, risk managers, fund managers and board members etc.) to be able to understand the purpose of risk management and own their actions. With regards to this, KPMG is pleased to conduct a training workshop that provides fund management professionals an overview and practical approach to Risk Management in the Asset Management space.

Programme Objectives:
Key learning outcomes from the session:

You will have a comprehensive understanding of the risk management framework

You will be able to grasp the different types of risks asset managers are facing

You will get a comprehensive overview on managing market risk, liquidity risk, operational risk, and credit and counterparty risk with regards to the guidance provided by MAS

What the key regulatory compliance requirements are

Do note that for space constraints reasons the event is limited to 50 participants, therefore we will be taking in reservations on a first-come, first served basis.

Programme Outline:

Topic
Topic Outline
Regulatory Guidance / Key Principles
Duration
Risk Framework

How do we create a risk framework? How do we monitor it is working?

Duties of holder of CMSL for FMs – 13B
1.5 – 2.0 hours

The risk management structure – 4 pillars

Policy

Process

People

Systems

Risk Types

Liquidity Risk

SFA04-G08

Market risk

Guidelines on Risk Management Practices – Market Risk

Operational risk

Guidelines on Risk Management Practices – Internal Controls

Credit and Counterparty Risk

Guidelines on Risk Management Practices – Credit Risk

Risk based Capital Requirements

SFA 04-N13
Risk frameworks and Tools

Brief discussion on KPMG frameworks

 

Tools relevant for risk management

 


Kindly note that a SGD50.00 no-show penalty fee is applicable for this event. If you would like to register now but are unable to attend closer to date, please inform support-SG@aiam.org.sg 48 hours before event day. Thank you!
This website uses cookies to ensure you get the best experience on our website.