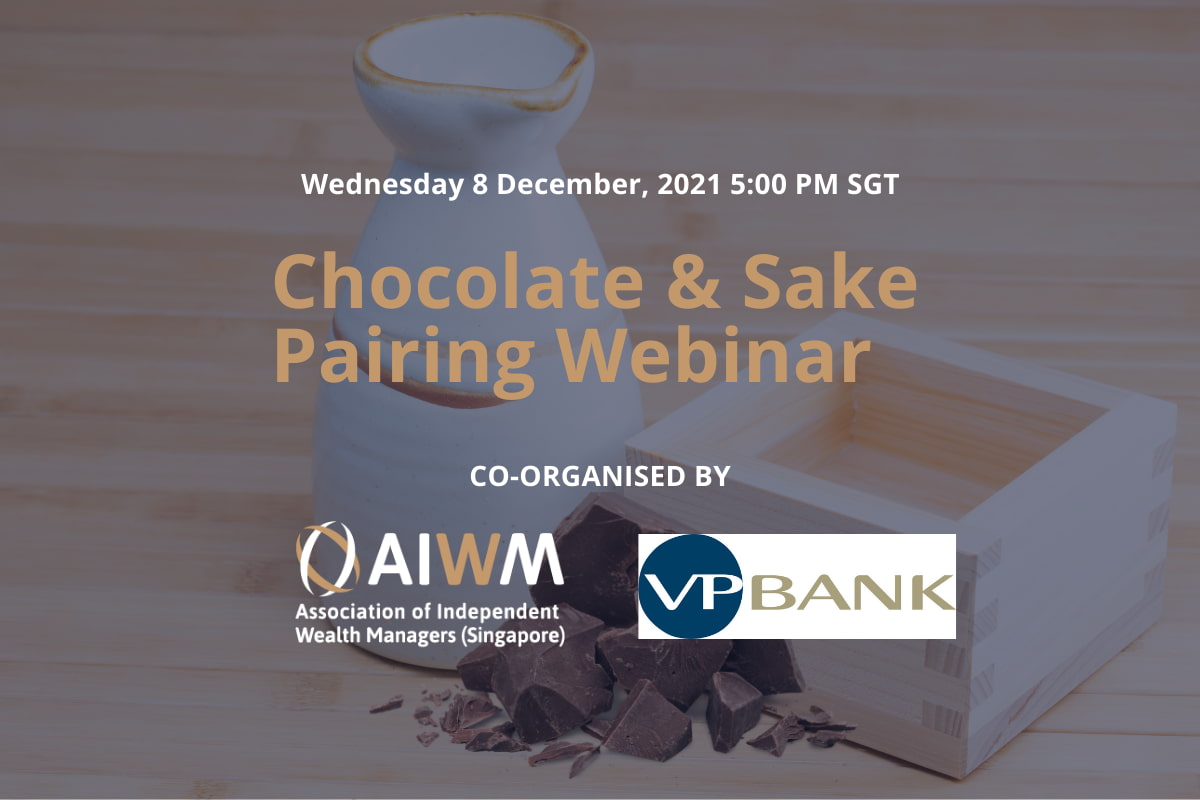 Closed Registration – A different kind of webinar: Chocolate & Sake Pairing Webinar
Bringing some festive cheer, we cordially invite you to a Chocolate & Sake Pairing webinar co-organised by AIWM Singapore and VP Bank Singapore.
We request the pleasure of your virtual company, on
Date:                            Wednesday, 8 December 2021
Time:                           5.00pm – 6.00pm
Capacity:                     50 pax (2pax per firm)
Lifestyle Topic :         Chocolate & Sake Pairing
(60-minute webinar with Sake Sommelier, Adrian Goh)
So please don't forget to provide your address for delivery.
For this lifestyle webinar experience, we have invited over
Sake Sommelier, Adrian Goh, by Inter Rice Asia, a premium saké distributor and ambassador in Singapore.

Inter Rice Asia, a Singapore distributor of premium Japanese Sake since 2008, has been hosting fortnightly meet ups for the Singapore Saké community, where beginners and connoisseurs alike may come together to partake in the art of saké appreciation of our premium and luxury saké.
And partners with a premium chocolate brand, inspired by the children's book Charlie & The Chocolate Factory by British author Roald Dahl, Mr. Bucket's 32-year-old founder Jerome Penafort creates luxury chocolate treats sustainably sourced from Asia.
Mr. Bucket offers an array of artisanal chocolates in Singapore; from bon bons and chocolate bars to iced and hot drinking chocolate and chocolate liqueur.