Dear Members,
As we conclude 2017, let's take a moment to look back on the past months and forge ahead in 2018!
Since its inception in 2011, the Association has grown to become an essential element in the Singapore wealth management industry. We are fully recognised by our regulator.
We provide members with essential and precious material to ensure compliance and save costs.
We lobby for our industry with the regulator. We meet with MAS twice a year to talk about our concerns and developments. MAS calls upon us pre, and post important industry consultations to discuss impacts of new regulations.
AIAM organises training and networking events for members to share ideas.
We have a centralised compliance support centre that is free for members.
AIAM has also put in place a standardised Internal Audit Framework that can be undertaken by two IA firms in Singapore.
And of course, industry service providers have a platform to showcase their services and products, bringing the latest from the market to our doorstep! 
Over the past 12 months, we've structured an events calendar that offers something for everyone.
 
In Q4 2016, we had associate members run AIAM exclusive events, the year-end gala and compliance luncheons on tax-related matters. 
 
To start off 2017, Robert Merton was in town again and we then celebrated Chinese New Year with an auspicious Lo Hei dinner and organised a thought leadership forum with Hubbis. One major compliance focused event in Q1 was a complete and detailed analysis of the MAS outsourcing guidelines, which are very onerous. 
 
Q2 was a busy quarter. Besides holding dedicated compliance and education events with Credit Suisse and Lombard Odier, other associate members and organisations also extended their event invites to AIAM members.
 
In Q3, we gathered over a full day of golf, bowling and AGM. More AIAM-exclusive events by associate members were also marked in our calendars.
 
To round off the year, we've curated a list of special events – an exclusive, inside look into Asia's maximum security gold vault; more educational events with unique service providers; compliance update on license obligations which was attended by over 50 members, and a black-tie gala dinner. We are looking forward to the gala extravaganza with everyone. 
 
Looking ahead, AIAM Singapore will grow more inclusive and active in the EAM industry. To do so, all members should get more involved. 
 
2018 is an election year. If you can contribute at a committee level, please reach out for a chat. As the professional body for IAMs in Singapore, we must open ourselves to new ideas and evolve with the times. 
1 DECEMBER YEAR-END GALA DINNER
Thank you for joining AIAM's Year End Event on 1 Dec! We hope you had a blast with your friends and colleagues, and we look forward to more networking opportunities with you in 2018. 
Special shout out to the co-sponsors, Global Precious Metals and Pictet Asset Services.
Follow the 
AIAM LinkedIn Page
 for more updates! Full album is now available at the 
Event Gallery
.
If you have 2 minutes, we would greatly appreciate that you complete the survey below, providing us feedback and comments.
The survey closes on Friday, 29 December 2017.
SAVE THE DATE: Q1 2018 Events
1. 31 Jan Vontobel Morning Tea Discussion 
Framework and Methodology of Thematic Selection
 
2. 7 Feb C-Suites Ordinary Members Only Cook Out
Scalability of IAMs – size and AUM matters
Associate Member sponsorship opportunity available  
 
3. 8 Mar Hubbis Independent Wealth Management Forum 
 
Full details to be announced. 
21 September: Annual General Meeting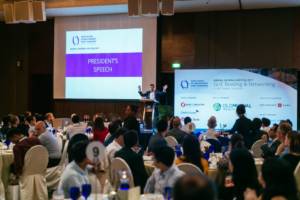 Over 170 members attended a full day of golf, bowling and Annual General Meeting. It was great to network with industry peers, grow the EAM community and share industry insights with one another.
3 October: Vault Visit by Global Precious Metals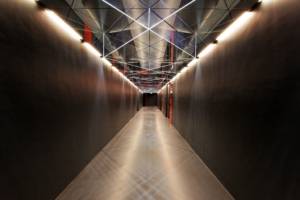 Exclusively organised by Global Precious Metals, 35 members were transported from the Central Business District into Singapore's most confidential vault storage in Changi.
30 October: Vault Visit by Global Precious Metals

Over a networking lunch by Old Mutual International, 35 members gained an overview and understanding of life assurance policies for high net worth clients.
22 November: Breakfast Presentation by Pictet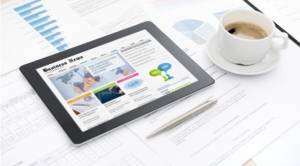 We continue to be on a risk-on market where most asset classes are either flat or up ytd. The apparent calm is deceptive as there are some underlying pockets of volatility.
https://www.aiwm.sg/wp-content/uploads/2018/01/maxresdefault-2.jpg
576
1024
Ariel Caparas
https://www.aiwm.sg/wp-content/uploads/2021/03/logo_aiwm_full-300x50.png
Ariel Caparas
2017-12-15 12:57:34
2021-04-02 08:43:46
AIAM Q4 2017 NEWSLETTER