AIAM is pleased to welcome Nomura as a new Associate Member
"Nomura is delighted to become members of AIAM in Singapore. Our International Wealth Management and Global Markets businesses are excited to serve the needs of this rapidly-growing client segment; whether it's navigating industry trends in Asian markets or sharing knowledge and imbibing best practices from other members"
– Ravi Raju, Nomura's newly appointed head of International Wealth Management and Avon Neo, head of the Private Banks and External Asset Manager client segments for Nomura Global Markets in Asia ex-Japan.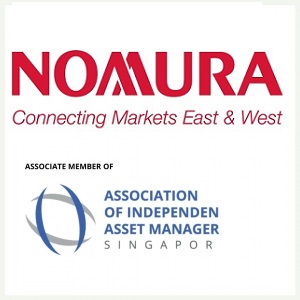 AIAM is the platform for Independent Asset Managers (IAMs) in Singapore
We strive to champion the best industry practices, professionalism, and integrity of IAMs in Singapore. Supported by active members, AIAM equips IAM practitioners with business support, training development, and networking to operate competently and thrive in today's fast-changing wealth management landscape.
This website uses cookies to ensure you get the best experience on our website.