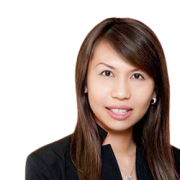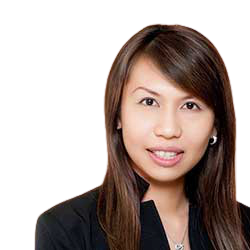 Happy New Year to you & your family, and we hope 2023 brings us good health, wealth & new blessings!
Time flies, and we are now in the 2nd week of January 2023. With this new year, we are looking forward to creating more positive impact on the community.
Driven by our purpose of helping independent wealth managers operate competently and thrive in today's fast changing wealth management landscape, we will be proactively engaging the media and working closely with partners to increase the visibility of AIWM, promote the independent business model and the industry that we represent.
Throughout the year, we have developed a comprehensive calendar of always-on member engagement activities and C-suite level engagement events to foster stronger relationships. We will be inviting thought leaders across different fields to share their perspectives on various insightful topics and encourage conversations focusing on the theme 'Trends shaping our future'.
On partnerships, we have recently established a partnership with FinReg where our members can be kept abreast of the financial services regulations, put in bite size Q&A format for convenient consumption through the online knowledge sharing platform. You can access FinReg.Sg via our website when the link is ready. Stay tuned on the launch!
We are very grateful for the support given by our sponsorship partners in the past. We look forward to more collective collaborations that will further enhance our presence and the partners' visibility in the industry. For 2023, we have curated a new partnership/sponsorship package and we hope to have your ongoing support. If you are interested to find out more about  the sponsorship opportunities, please contact support-sg@aiwm.sg.
With a new year comes new changes on personnel movements.  We would like to inform that Antoine Denaiffe has recently resigned from the AIWM Committee. On behalf of the Committee, I would like to thank Antoine for his time and contributions to the association for the past months and we wish him well in his future endeavours. On this note, we are inviting C-level candidates from Ordinary Member firms who may be interested to take up this role – Regulatory & Advocacy – in the Committee. Do get in touch with any of the committee members at committee@aiwm.sg if you are interested to join us in furthering AIWM's mission and vision together.
I am excited to announce that we've recently hired Lisa Foo as our Business Manager & Communications Specialist who will drive and coordinate the activities of AIWM and deepen member engagement in delivering AIWM's key messages through to our target audiences. A warm welcome to the AIWM family, Lisa!
As we grow, it is important for us to continue to innovate and improve the quality and quantity of resources and events for our members. If you have not already done so, please take 5 minutes to complete this short AIWM survey which will allow us to understand your needs better.
Finally, I look forward to seeing everyone at our 1st networking event of the year on 12th January, at Jade Restaurant, The Fullerton Hotel and at the many exciting events that we've planned for 2023. Your support to AIWM means alot to us.
With Chinese New Year just around the corner, I wish you all an abundance of good luck, business success and prosperity in the Year of the Rabbit!
祝大家
一年四季  行好运
八方财宝  进福门
吉星高照  喜洋洋
身体健康  乐满堂
https://www.aiwm.sg/wp-content/uploads/2020/10/Jolen-Tan.png
250
250
Ariel Caparas
https://www.aiwm.sg/wp-content/uploads/2021/03/logo_aiwm_full-300x50.png
Ariel Caparas
2023-01-11 10:15:42
2023-03-03 17:48:28
A word from the Committee by Jolene Tan, AIWM President