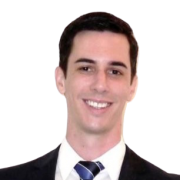 The first quarter of 2023 closed with top stories around the global banking systems – the acquisition of Credit Suisse by UBS, following the collapse of Silicon Valley Bank and Silvergate Capital. The banking turmoil could continue with the latest news on Deutsche Bank to go on a panic-driven sell-off. In these times of heightened uncertainty, we'd like to remind all our members to ensure proper due diligence on the parties that they work with, and to ensure that there are various counterparties measures in place so that swift actions would be possible in case of averse news.
AIWM Regulatory & Compliance Update – 8 March 2023
In the first of our AIWM Regulatory & Compliance Update, our members got an update about the best practices around BCM, Technology & Cyber Hygiene, AML/CFT,  as well as the latest taxation related updates for Fund Management Companies and Variable Capital Companies (VCC) including the latest measures from Budget 2023. A big Thank You to Waystone Compliance Solutions and EisnerAmper Singapore for your sharing that day. The presentation slides have been uploaded in the Member Area for your reference.
We have expanded our member offerings in March 2023!
We launched FinReg.SG, a regulatory search platform where you can search legal and regulatory financial regulations in multiple jurisdictions, including Singapore, Hong Kong and the UK, and retrieve the most relevant knowledge at one click! in partnership with Intelllex, we've curated in this section the most relevant Q&As on regulatory compliance for fund and asset managers. You can also share these Q&As with your clients for the purpose of investor education.
Q2 Events Calendar
While we had a great start to the year, our Q2 events calendar is as exciting, if not more. Gear up for a relentless stream of adrenaline rush with activities back by popular demand! Save the dates in your calendar now:
| | | |
| --- | --- | --- |
| DATE/TIME* | EVENT | PURPOSE |
| 20th April, 6PM – 9PM | Great Connections | Networking |
| 5th May, 8:30AM – 12:30PM | AIWM Professional Excellence 2023 | Education |
| May 2023, 6PM – 9PM | AIWM Executive Sparks | Networking |
| 25th May, 2PM – 6PM | AIWM Goes Karting 2023 | Networking |
Update Your Member Profile by 15 April
To ensure our mailing list is up-to-date, we have sent out a mailer, encouraging you to check that your membership profile is up-to-date, so you won't miss out the benefits and perks of the AIWM membership. If you have not done so, please click here to update your profile now. It will be a pity if you are missing out on these exciting activities, just because we can't reach you!
Call-out to Aspiring Committee Member
Our search for an AIWM purpose-led advocate is still ongoing! If you are interested to join the AIWM Committee, to champion the development of the independent wealth management industry in Singapore, alongside myself, Chiara, Cynthia, Edwin and Jolene, reach out to any of us for a private discussion today. Alternatively, you may send in your CV/resume to committee@aiwm.sg.
We look forward to your ongoing support, as always.
Sincerely,
David Doerig, Treasurer
This website uses cookies to ensure you get the best experience on our website.